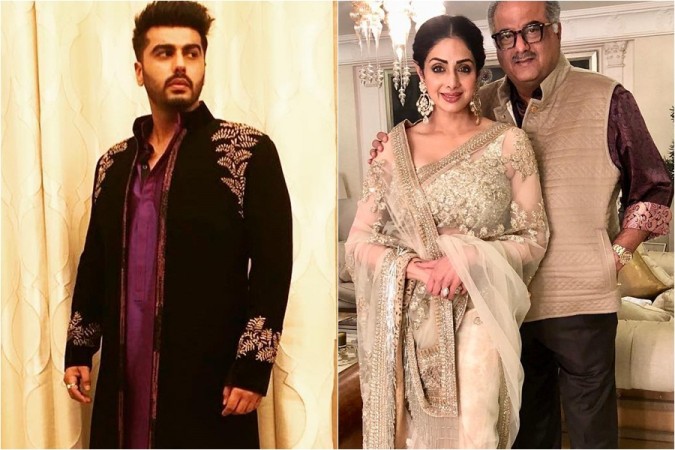 Arjun Kapoor has shared a quote on Instagram in his first post after his stepmother Sridevi's death. Arjun is Boney Kapoor's son from his first wife. Though the actor was not close to his father's second family, he was standing by their side when Sridevi died.
Also read: Sridevi wanted Janhvi Kapoor to get married after completing studies
Arjun quoted RM Drake and says, "you are brave because life gives you every reason to want to give up and still, you rise, you pick yourself and carry on."
Arjun is hinting it at his step-sisters or it is for himself, we really don't know. The quote has a beautiful meaning. His mother had died when he was young and was about to make his Bollywood debut. Sridevi passed away the year her elder daughter Janhvi Kapoor is set to make her debut in the industry.
Janhvi will be seen in Karan Johar's Dhadak opposite Ishaan Khattar. The movie is set to hit the screens in July, but now after her mom's demise, it is difficult to say whether it will have the same release date.
Arjun and Janhvi were never seen together at any event or family function. But the actor was seen standing by Boney Kapoor's side and behind his step-sisters during Sridevi's funeral.
Arjun's sister Anshula Kapoor also stood by her step-sisters during this phase. She even slammed a troll on Instagram who abused Janhvi and Khushi.
Sonam Kapoor has recently posted adorable birthday wish for Janhvi who has turned 21. With a beautiful picture of her, she captioned the image as: "To one of the strongest girls I know, who became a woman today. Happy birthday jannu."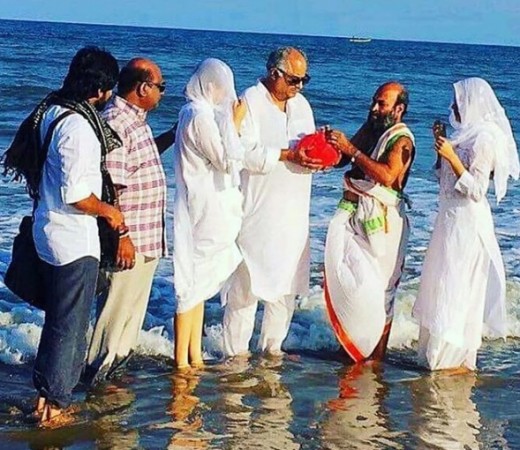 On March 3, Sridevi's ashes were immersed in Rameswaram, Tamil Nadu, and on the next day, Bollywood celebs like Aamir Khan, Kangana Ranaut, Anushka Sharma and Virat Kohli had visited Boney Kapoor's residence in Mumbai to offer their condolences.