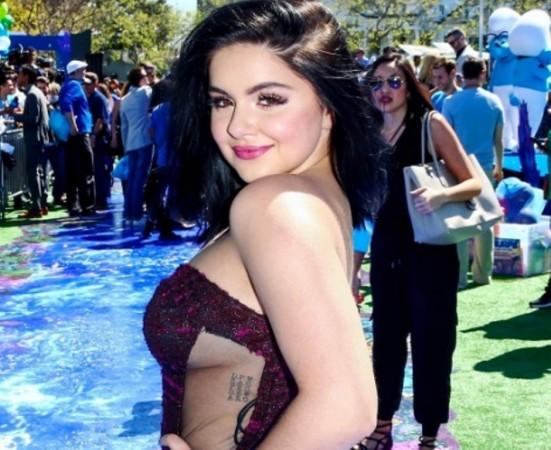 From wearing a wig to posting sultry snap on social media, Ariel Winter is surely keeping it up with Kylie Jenner. The Modern Family star has undoubtedly taken the Kendall Jenner sister as her role model.
Also read: Following Kylie Jenner's footsteps? Modern Family star Ariel Winter unveils her hot pink hair at Coachella
Winter's every picture has an uncanny resemblance to the youngest star of Keeping Up With The Kardashians. Both the stars are 19-year-olds and have already mastered the art of the butt selfie aka the belfie on instagram.
The 19-year-old actress channeled the makeup mogul at Coachella 2017 as she was spotted wearing a bright pink coloured long wig, while donning a white top with cut out details. Kylie Jenner also sported a neon coloured wig on the first day of the music festival.
In her recent trip to Beijing, the sitcom star shared a picture of her donning a black sheer top which looked a little familiar. Because wearing sheer top is the forte of the KUWTK star.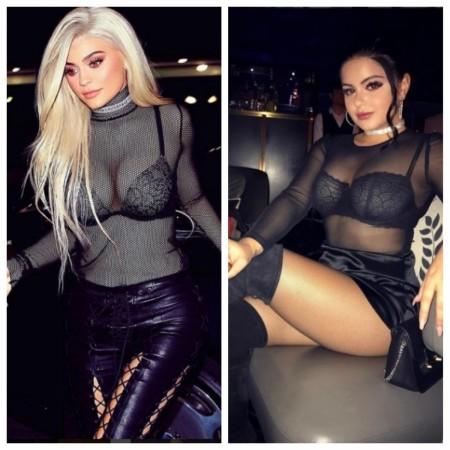 Ariel Winter flaunts her peachy derriere on the beach on the left picture while the reality star looks almost similar on the right.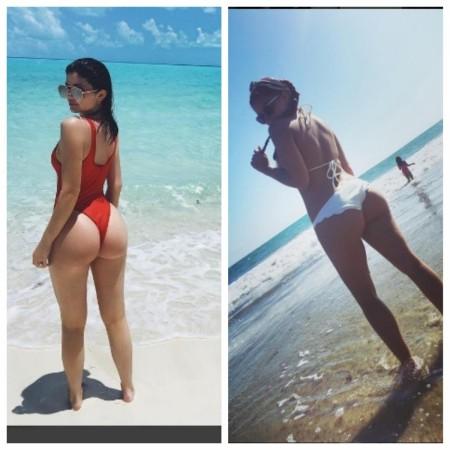 Ariel posed at the 22nd Screen Actors Guild Awards in Los Angeles, right, just like Kylie did at the second annual Diamond Ball fundraising event.

Ariel Winter resembles Kylie Jenner very much with this butt-baring jeans. The left picture is Kylie's definitely.

The ABC sitcom star wore this almost identical swimsuit to Kylie, left, for a photo shoot.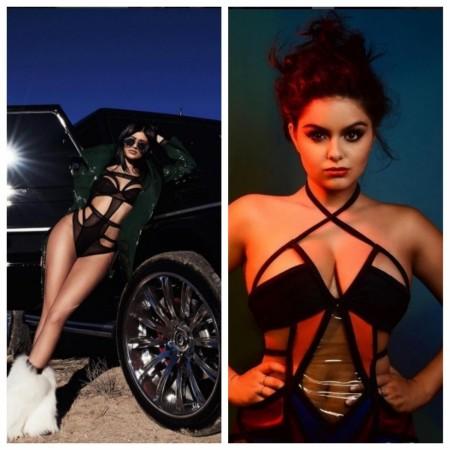 The Modern Family star wore the gown on the red carpet at the 68th Annual Primetime Emmy Awards and Kylie wore the exact same thing a few days ago. The difference is only Kylie wore a short dress while Ariel wore a gown with a thigh-high slit.

Look at their pout faces. Aren't they twin sisters?

Now you have to decide who is slaying it the best? Is Kylie reigning over the game? Or, does Ariel Winter grab all the attention?