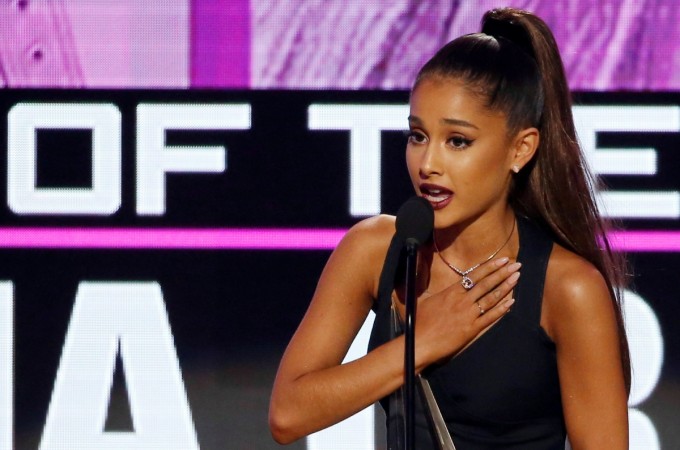 Singer Ariana Grande has finally broken her silence on the death of former boyfriend - rapper Mac Miller, who passed away due to an apparent overdose on September 7.
A week after the 26-year-old's passing; Ariana posted a message along with a video of Miller. "I adored you from the day I met you when I was nineteen, and I always will," Grande wrote. "I can't believe you aren't here anymore. I really can't wrap my head around it."
"We talked about this. So many times. I'm so mad, I'm so sad i don't know what to do. You were my dearest friend. I'm so sorry I couldn't fix or take your pain away. I really wanted to. The kindest, sweetest soul with demons he never deserved. I hope you're okay now. Rest."
The video accompanying the post captures a lighter moment shared by the couple with Miller sporting a sweatshirt with the words, 'Everything will be ok'.
Grande had previously shared a post on Instagram in remembrance of Miller, however, it was without a caption. Ariana Grande and Mac Miller began dating in 2016 and broke up in May 2018. Shortly after the couple parted ways, Grande shared a statement calling the relationship "toxic." "I have cared for him and tried to support his sobriety & prayed for his balance for years (and always will of course)," she wrote. "But shaming/blaming women for a man's inability to keep his shit together is a very major problem."
Ariana's brother Frankie Grande had also recently posted a touching message t Miller, revealing that he was "heartbroken" after the rapper's death and called him a "good friend" to his sister. "He was the reason I went to the rehabilitation center where I was detoxed safely from all of the drugs alcohol and medications I was taking, when I couldn't imagine living without them. It was the place where I found the community of support that showed me that living life without drugs was a possibility and I would never have discovered that if it weren't for Malcolm," he wrote.
Miller was found dead at his home, however, an official cause of death has not yet been determined. "He was a bright light in this world for his family, friends and fans," the rapper's family said in a statement. "Thank you for your prayers. Please respect our privacy."
A number of artists from the music industry Drake, Childish Gambino and G-Eazy among others came forward to pay tribute and offer their condolences to the late rapper.