Ariana Grande is reportedly heartbroken over the death of her former boyfriend, Mac Miller. The Swimming rapper was found dead on September 7 at his San Fernando Valley home.
The 25-year-old No Tears Left to Cry singer and the 26-year-old rapper had split in May, after dating for two years. Following the break-up, she immediately started dating American actor/comedian Pete Davidson in mid-May and got engaged in June
A source told Hollywood Life, "He was there for her in her time of need after Manchester, and she will always love him for that."
"She is having so many mixed emotions flow through her because she really wanted him to find the help that he needed. It's a major punch in the gut and trying to make sense of it all is heartbreaking and very trying," the insider added.
"She is hoping he has found the peace he so desperately needed. This is really going to hurt her for a long time," the source went on.
One week after Miller split with Grande, he was arrested in Los Angeles after his Mercedes G-Wagon hit a utility pole. Following the incident, Twitter user Elijah Flint slammed the God is a Woman singer for his downfall. He wrote, "Mac Miller totally his G wagon and getting a DUI after Ariana Grande dumped him for another dude after he poured his heart out on a ten song album to her called the divine feminine is just the most heartbreaking thing happening in Hollywood."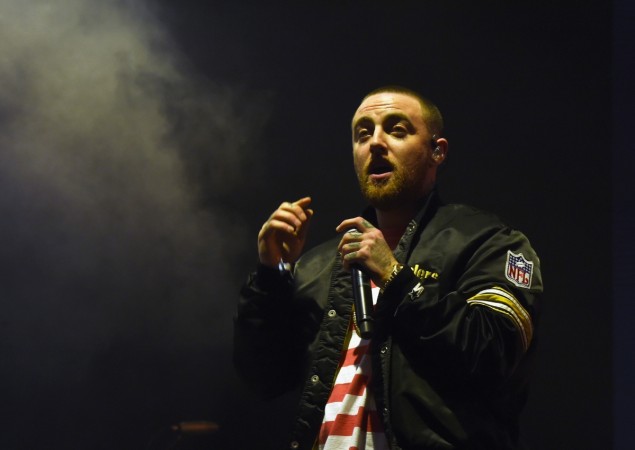 Grande responded with a statement saying, "How absurd that you minimise female self-respect and self-worth by saying someone should stay in a toxic relationship because he wrote an album about them, which btw isn't the case (only Cinderella is abt me)."
"I am not a babysitter or a mother and no woman should feel that they need to be. I have cared for him and tried to support his sobriety & prayed for his balance for years (and always will of course) but shaming/blaming women for a man's inability to keep his sh** together is a very major problem."
"Let's please stop doing that. of course i didn't share about how hard or scary it was while it was happening but it was. i will continue to pray from the bottom of my heart that he figures it all out and that any other woman in this position does as well," she concluded.
Just a day before his death, Vulture published an interview in which Miller talked about his struggle with depression. He said, "I really wouldn't want just happiness. And I don't want just sadness either. I don't want to be depressed. I want to be able to have good days and bad days ... I can't imagine not waking up sometimes and being like, 'I don't feel like doing shit.' And then having days where you wake up and you feel on top of the world."