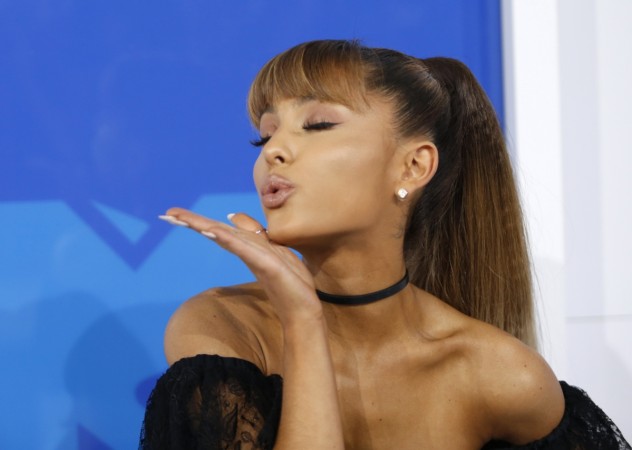 Bishop Charles H. Ellis III was recently accused of groping Ariana Grande at Aretha Franklin's funeral. He later apologized for the way he inappropriately touched the singer and making a joke about her name.
During the Aretha Franklin's funeral in Detroit, Michigan, Ariana Grande sang Franklin's 1967 hit song, You Make Me Feel Like a Natural Woman. Afterward, Bishop H. Ellis III pulled her into an embrace, placing his hand on the side of her right breast and holding it there.
Those who were watching the telecast immediately took to Twitter and posted photos, commenting on Ellis' inappropriate behavior.
Check out few such tweets:
Bishop Charles Ellis had all the intentions to disrespect Ariana Grande from the onset and when the opportunity came, he groped her on live television. What a new low for the man of the cloth. pic.twitter.com/kwotAbZDXw

— King Fred Asira (@FredAsira) September 1, 2018
During an interview with the Associated Press at the cemetery where Aretha Franklin was laid to rest, Ellis expressed regret for the way he touched the singer onstage.
"It would never be my intention to touch any woman's breast. ... I don't know I guess I put my arm around her," Ellis said. "Maybe I crossed the border, maybe I was too friendly or familiar but again, I apologize. The last thing I want to do is to be a distraction to this day. This is all about Aretha Franklin."
After watching Grande honor the late Queen of Soul at the service, he said that "When I saw Ariana Grande on the program, I thought that was a new something at Taco Bell."
Following the moment, Grande appeared to take the joke, as she moved to laugh and even gave the American Apostolic Pentecostal preacher a hug.
"Girl, let me give you all your respect," Ellis then remarked. "Did you enjoy this icon? She is an icon herself. Come on, make her feel loved."
Ellis even apologized for saying he initially thought the singer was reportedly a new menu item at Taco Bell.
"I personally and sincerely apologize to Ariana and to her fans and to the whole Hispanic community," Ellis said. "When you're doing a program for nine hours you try to keep it lively, you try to insert some jokes here and there."
Bishop Charles H. Ellis III belittled @ArianaGrande, suggesting she was a Taco Bell menu item, while physically locking her in awkward embrace and squeezing her breast. This has nothing to do with what she's wearing and everything to do with his shameful refusal to #RespectAriana https://t.co/KEbxaeUIdj

— Kate Woodsome (@kwoodsome) September 1, 2018
Apart from this, Ariana Grande's dress was also a hot topic among the onlookers. Many considered that Ariana's dress was too short for a funeral. Many suggested that her dress, which stopped above her knees, was disrespectful and classless.