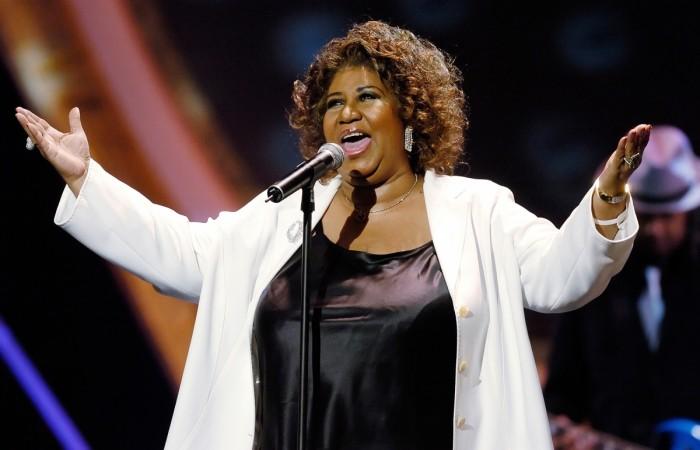 Legendary singer Aretha Franklin has passed away at the age of 76 after losing a hard-fought battle with pancreatic cancer. The 'Respect' singer died at her residence in Detroit at the age of 76 on Thursday, August 16.
Aretha was diagnosed with cancer in 2010 and had announced her retirement from music just last year.
Following her death, Aretha's family released a statement for her fans. It reads:
"In one of the darkest moments of our lives, we are not able to find the appropriate words to express the pain in our heart. We have lost the matriarch and rock of our family. The love she had for her children, grandchildren, nieces, nephews and cousins knew no bounds."
The gospel singer is known for a number of award-winning tracks like Respect (1967), Think (1968), Dr Feelgood (Love Is a Serious Business) (1967), I Say a Little Prayer (1968), and Ain't No Way (1968).
Aretha, who is often called the "Queen of Soul", had received 18 Grammy Awards and is also one of the most successful commercial singers in the history of music.
"Let's all take a moment to give thanks for the beautiful life of Aretha Franklin, the Queen of our souls, who inspired us all for many many years. She will be missed but the memory of her greatness as a musician and a fine human being will live with us forever," Sir Paul McCartney expressed his disbelief.