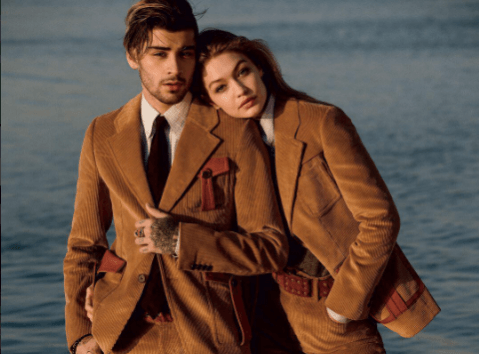 Singer Zayn Malik and Victoria's Secret model Gigi Hadid have been dating for over one and half years now. Giving fans #RelationshipGoals, the couple do not restrain from some adorable PDA. While the couple have not hinted their future plans, a bogus Twitter handle claims that Gigi is pregnant with Malik's baby.
The fake Twitter handle made under the name of Hadid's mother, Yolanda Foster, announced that the couple are expecting a baby. The tweet read: I will be a proud grandma in eight months... Life is a blessing," accompanied by the hashtag #CongratsZigi.
Also Read: Zayn Malik says he struggles to mix with other people
While the fake handle attempted to spread false news about the couple, the news was debunked shortly after the tweet was posted by Hadid's mother. Soon after the tweet caught a few fans' attention, Foster clarified that the pair is not expecting.
The reality star responded to the false tweet, effectively shutting down the rumor to clear the confusion surrounding her daughter's "pregnancy". She said, "No of course not, if my daughter was pregnant she would be the one to announce it not me," noted Foster, Gossip Cop reported.
This is not the first time that such a hoax was spread about the couple. Off late, the rumours were high that the couple have "hit the rocks" and could be on the verge of a split. Weeks before the couple featured on the controversial Vogue Magazine cover, an article published by OK! Magazine claimed that all is not good in the couple's love island.
The false report read that an "insider" told the outlet "Zayn will still get incredibly worked up over every little thing, and it's really wearing Gigi out." Adding to the statement, the story also claimed that the model feels "trapped" and that the "constant emotional turmoil" is going to push her to dump him.
Before that, there were also rumours on the rise that the couple are engaged and the former One Direction singer presented his lady love with a gold band.