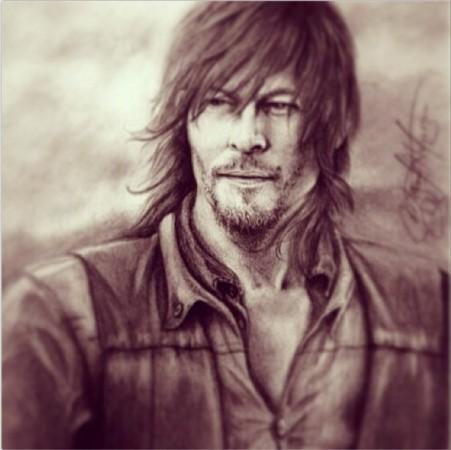 Once again, "The Walking Dead" star Norman Reedus is slammed by relationship rumours, but this time around its not with his girlfriend Cecilia Singley. In fact, the celeb is named with American singer Courtney Love.
Ever since the beginning of their friendship in 2000, the relationship between onscreen Daryl Dixon and "America's Sweetheart" singer sparked several rumours.
A recent report published by Inquisitr claims that the two were hanging out at Sapphire strip club in New York last week.
As per the report, Reedus impressed the dancers through his charming looks while Love gifted some dollars to them to win their hearts.
However, both the celebs and their representatives are tight-lipped over the news and it remains to be seen whether they will take their friendship forward or not.
Meanwhile, some of their hardcore fans have created a YouTube video of them by joining the clips from the movie "Beat".
Reedus fans can mark their calenders to watch their favourite star in popular AMC series "The Walking Dead" from 8 February.
Watch the video titled 'Norman Reedus Beat - Bad Love' below: