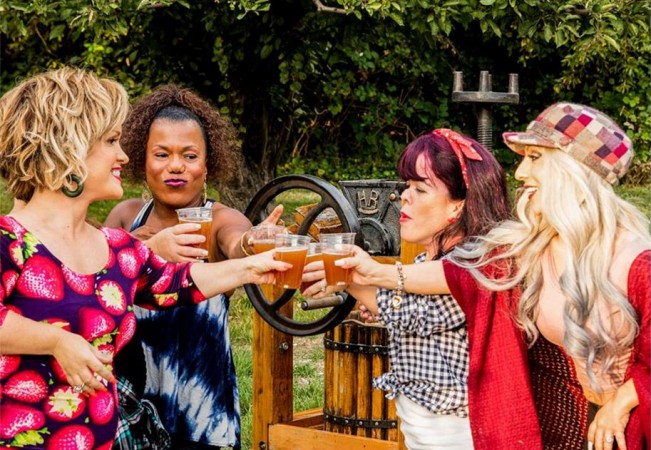 The Season 4 finale of "Little Women: LA" was explosive. Scandals, fights and lies were at the centre of the hour-long episode. In what seemed like a shock to the cast members, Matt Ericson's infidelity came to the fore. In the end, Briana Renee considered divorce, but was confused as well. Did she go ahead with it? The cast member's social media account provides a clue.
The TV personality recently uploaded a picture of her wedding day on her Instagram account and captioned it: "Hope you enjoyed being a part of our dream wedding..." The picture, which includes Briana, her husband and their kids, is a clear indication that she is still with Matt despite the sexually suggestive texts he sent to several women. In fact, there are several other pictures of Matt with her daughter and them as a family. The couple even has a new name: #briatt.
Briana's relationship with Matt has been the focus of "Little Women: LA." The reality star, who seems to be madly in love with Matt, distanced herself from her family and friends after they advised her against dating and later marrying Matt.
According to a Radar Online report, Matt allegedly strangled his ex-girlfriend and has a history of domestic abuse. However, Briana, 33, has defended her husband. The outlet quoted the reality star, who said: "Matt has never harmed another woman."
However, Briana's co-stars on the Lifetime reality TV series aren't elated about her marriage with Matt. Terra Jolé said on the Tomorrow Show, "I've judged their relationship for many seasons now and it's really affected my relationship with Briana, which is very sad because my relationship is basically ended."
For now, Briana seems to be with Matt and is expecting her second child. But it remains to be seen if the next season of "Little Women: LA" will also depict a lonely and distant Briana while the rest of the cast members distance themselves from her.