Jennifer Aniston and Justin Theroux ended their marriage for good on February 15, 2018, citing irreconcilable differences. But if recent reports are to be believed then, Brad Pitt's ex-wife could get back together with the writer-director.
Daily Mail recently acquired pictures of Justin's car parked at Jennifer Aniston's garage in her mansion. When the couple separated, they even split their houses and made it into two living quarters. The report further alleged that Justin might have moved on from the marriage, but since his $140,000 car is still at Jennifer's garage, it looks he has not really moved out.
After ending her celebrated marriage with Once Upon a Time in Hollywood star Brad Pitt in 2005, Friends TV series starlet Aniston chose to remain single for a long time. In those years, she focused her energy on films and her personal fitness.
It was the same period when she featured in acclaimed films like The Break-Up, The Switch, and The Bounty Hunter. Jennifer started dating Justin in 2011 and after almost four years of courtship, they got married in August 2015 at their $22 million Bel-Air estates.
A recent report from Hollywood Life noted how Justin reacted when Jennifer's recent picture surfaced from her InStyle Magazine interview. The alleged source included that although the marriage between Jennifer and Justin is over, they both are very protective of each other. Not only this, they both are genuinely still good friends.
"The way he's been going on and on, it'd be easy to assume he wants her back," the insider added. "There's no talk of getting back together. They're both happy to leave that part of their relationship behind them. This is their new normal."
The alleged insider went on to claim that Justin fears that he might not find any other person like Jennifer. The more time he spent away from the actress, the more he has realized how incredible it was when they both were together.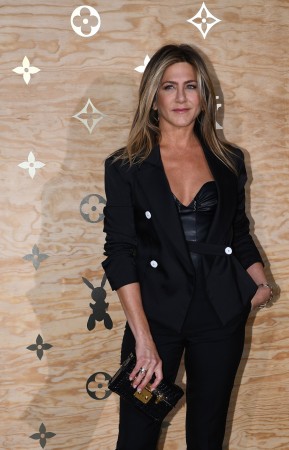 As of now, it is not revealed why Justin Theroux car is still at his ex-wife Jennifer Aniston's mansion. Are they getting back together, or this is yet another rumour about their personal life? Fans are advised to take it lightly until a statement is released from their spokesperson.