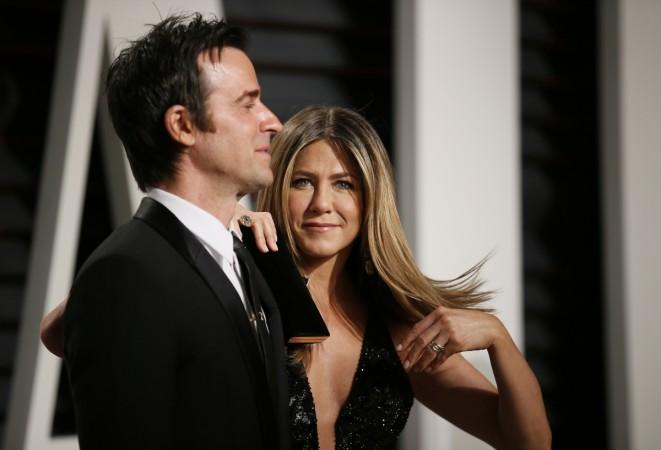 Jennifer Aniston recently gave a candid interview and had an amazing photoshoot. Fans of Friend TV show were excited to read about her interview post her separation from Justin Theroux. But after the interview was published, there were reports that Justin fears that his now-estranged wife is irreplaceable and that he will never find another woman as great as Jennifer Aniston.
After Jen's divorce from Brad Pitt in 2005, she chose to spend some time focusing on her health and movie projects. Her relationship started with Justin Theroux in 2011 and after four years of dating, the couple got married in 2015 at their Bel-Air estate. However, just after three years of marriage, the couple announced their separation. According to a recent report from Hollywood Life, the more time Justin is spending away from his ex-wife, the more he realises how incredible a time he had with her.
"They laughed together, made each other happy, had a lot in common and had a great life together," the insider added.
Furthermore, the writer-director is reportedly blown away by her "sexy" photoshoot. A source close to him revealed to the online outlet how all the recent pictures have made him miss his ex-wife. From the September issue of InStyle cover story, the actor has seen all the pictures and he is now reportedly "suffering major FOMO."
"The marriage is over, but they're still each other's biggest cheerleaders," another source told to the outlet. "They're genuinely still really good friends, but that's it."
In her interview, Aniston opened up about the rumors that are swirling over her personal life for quite some time. She said that there are misconceptions about her life that she cannot handle a man and refused to have a child because she is too much committed to her career.
"No one knows what's going on behind closed doors. No one considers how sensitive that might be for my partner and me. They don't know what I've been through medically or emotionally," Aniston clarified.
In addition to this, Gossip Cop also debunked the claims that Justin is terribly missing his ex-wife Jennifer Aniston. After separation, they both are focusing on their independent projects and has not spoken badly about each other.