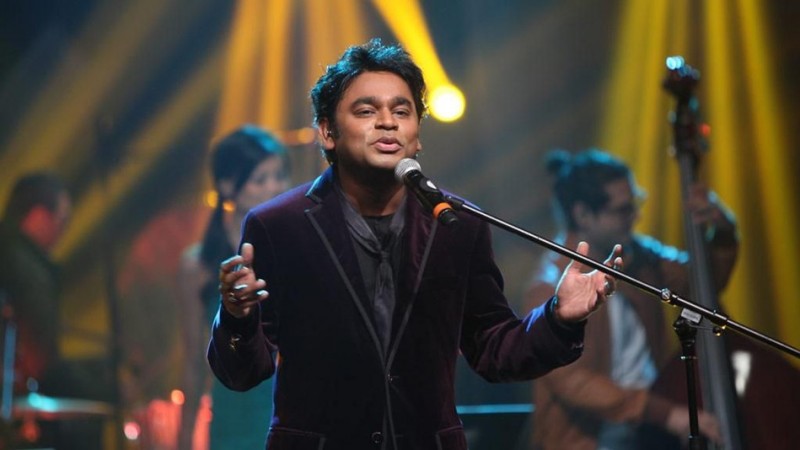 AR Rahman, the Mozart of Madras is now the most paid music composers in India, and he is now awaiting the release of his latest work '2.0' which stars none other than Superstar Rajinikanth in the lead role. In the initial phase of his career, the musician has faced so many lows, and recently, he opened up about the struggles he encountered during those periods.
AR Rahman revealed that until the age of 25, he has thought about committing suicide due to the hardships and obstacles he faced in life. The 51-year-old musician revealed these tough times of his life in the book 'Notes of a Dream: The Authorized Biography of AR Rahman' authored by Krishna Trilok.
"Until 25, I used to think about suicide. Most of us feel they are not good enough. As I lost my father, I had this void. Before that, things were dormant so maybe, it manifested then because of my father's death and the way he was working, I didn't do many movies. I got 35 movies and I did two," revealed AR Rahman.
The celebrated musician was just nine-years-old when he lost his father RK Shekhar. Due to the unexpected death of his father, AR Rahman's family faced poverty, and at one point in time, they had to rent out his musical equipment to fulfill their livelihood.
"Everyone wondered 'How are you going to survive? You have everything, grab it.' I was 25 then. I couldn't do that. It's like eating everything. You become numb. So even if you eat small meals, make it fulfilling," AR Rahman recollected his hard time.
In his 20s, AR Rahman made his debut with the Mani Ratnam movie 'Roja', and he also embraced Sufi Islam as his religion. Shedding all his past emotional baggage, he also changed his name from Dileep Kumar to AR Rahman.
"I never liked my original name Dileep Kumar. I don't even know why I hated it. I felt it didn't match my personality. I wanted to become another person. I felt like that would define and change my whole being. I wanted to get rid of all the past luggage," added Rahman.
However, Rahman admitted that the initial low phase in his career helped him to emerge as a brave human being.