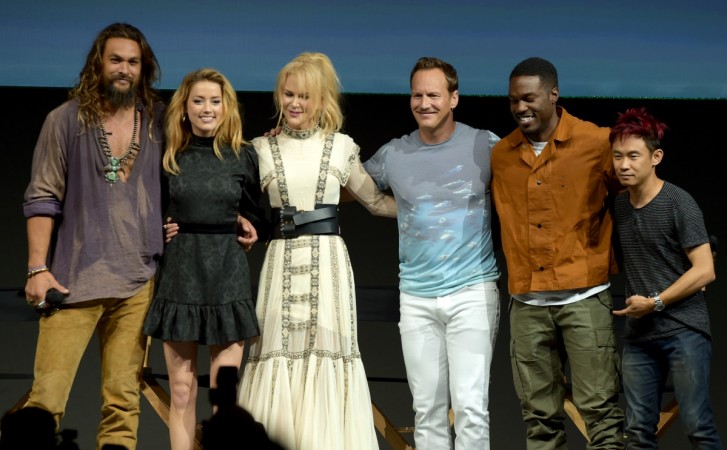 The San Diego Comic-Con 2018 took place this weekend and it was all about Warner Bros. The production house rolled out trailers one after the other and did not give fans a chance to miss Marvel.
WB's panel this year was loaded with movies. Right from Aquaman and Shazam! to Godzilla: King of the Monsters and Fantastic Beasts: The Crimes of Grindelwald, the production house received loud roars (and a few boos) at the SDCC this year.
The highlight of the weekend was when DC dropped an epic Aquaman trailer. The Jason Momoa starrer movie, which is set to release in December, gave us a sneak peek at the visual splendour. The Aquaman trailer was applauded by fans. The movie is the only DC film releasing this year and it is the first movie to release since the debacle Justice League.
Another movie trailer from the DC camp was Shazam! The Zachary Levi starrer provided a fresh look at the otherwise serious DC universe. While we saw two superheroes making their way to SDCC, a monster also marched into the convention this year.
The trailer of Charles Dance's Godzilla: King of the Monsters also debuted at the Comic-Con. The film features Millie Bobby Brown, Vera Farmiga, Sally Hawkins and Ken Watanabe to name a few. WB also released the first trailer of Fantastic Beasts: The Crimes of Grindelwald. The Johnny Depp-Jude Law starrer was released in a quirky way.
Instead of just dropping the trailer, Depp dressed up as Grindelwald and surprised fans present in the Hall H.
After we were given the first look of the Split sequel, M Night Shyamalan took to the Comic-Con stage and released the first trailer of Glass. Shyamalan decried the movie as a thriller meets comic book to form "the first fully grounded superhero movie."
On the TV front, Fear The Walking Dead, Doctor Who, Iron Fist, Better Call Saul, Arrow, Supergirl, Legends of Tomorrow and Gifted were among the many trailers that released. Watch all the trailers released here:
Movies:
Aquaman trailer
Shazam! trailer
Godzilla: King of the Monsters trailer
Fantastic Beasts: The Crimes of Grindelwald trailer
Glass trailer
On the TV front:
Doctor Who: series 11 trailer
The Walking Dead season 9 trailer:
Iron Fist season 2:
Better Call Saul season 4:
Arrow season 7:
Supergirl season 4:
Gifted season 2: