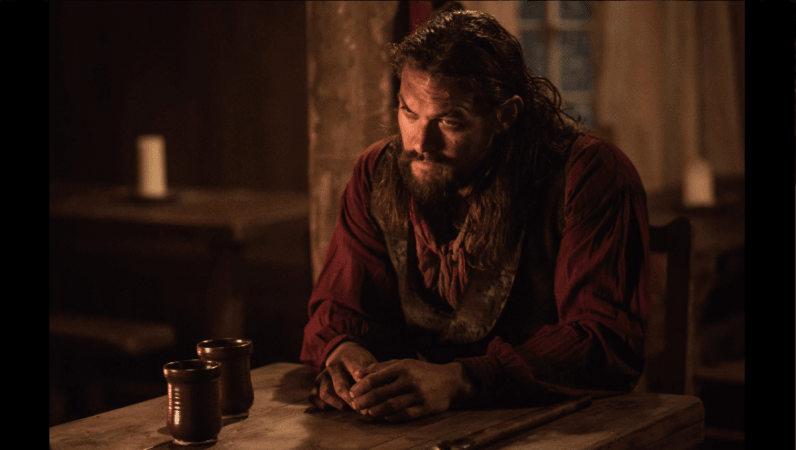 Oh my god! Jason Momoa! Could you blame us for drooling over the hot Justice League's Aquaman?
The Baywatch actor has come a long way from his debut. Momoa, who will now star as Aquaman in Justice League, started off his career playing Jason Loane in Baywatch Hawaii. But he caught everyone's attention when he starred in HBO's Game of Thrones.
Also Read: Aquaman shines in new Justice League teaser trailer; trailer release date confirmed [VIDEO]
The 37-year-old heartthrob will now be seen playing the role of aqua god in Justice League followed by his standalone movie, Aquaman. Have you seen the teaser trailer of Justice League yet? The actor just stands against a high tide and we are already at lose of breathe. Imagine watching him rule the waters in the upcoming two Warner Bros movies!
So, while we are waiting for Justice League trailer to release, we decided to pay a visit to his Instagram account and what a treat to the eyes it was. The actor is known to be an outdoor person and his Instagram account is filled with pictures of him trekking, involved in outdoor activities with his children and sweating it out while preparing his roles in Aquaman, Frontier and Game of Thrones.
But there were a few pictures that proved Momoa is the right choice to play the Aquaman. Take a look and let us know if you agree with us.
Bonus:
Here are two videos that will want you to visit his Instagram account and dig for more!
Jason Momoa will be seen in Justice League playing the role of Aquaman and the film is scheduled to release on November 17. His solo run as Aquaman releases on December 21, 2018.