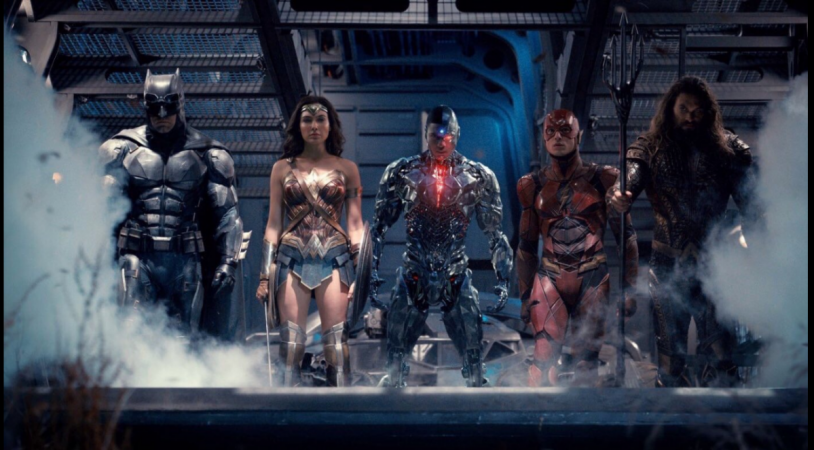 Oh my god, Jason Momoa! This will be your first reaction to the Justice League teaser trailer that just hit online.
The new teaser trailer for the upcoming DC/Warner Bros film has been released. The new clip not only focuses on the superhero team on board, it also confirms the trailer release date. Keep yourself free this Saturday as the production studio is set to release the trailer of Justice League on March 25.
Also Read: New Justice League trailer photos leaked online; photos feature Aquaman, Wonder Woman & Cyborg
In the new teaser, DC and Warner Bros give more focus to Aquaman as he stands against the force of the high tide. Jason Momoa standing shirtless against the hard hit of water takes your breath away and makes the wait harder.
The ten-second teaser is successful at creating the excitement and fans all over are definitely going to start a countdown towards Saturday.
The teaser features the leaked pictures that hit social media platform late last month and we get a good glimpse at Wonder Woman, Batman, Cyborg and Aquaman in position to surprise and shock viewers on Saturday.
Take a look:
Justice League has been directed by Zack Snyder and stars Ben Affleck, Henry Cavill, Gal Gadot, Jason Momoa, Ezra Miller, Ray Fisher, Ciarin Hinds and JK Simmons in the lead. Justice League premieres in cinemas on November 17, 2017.