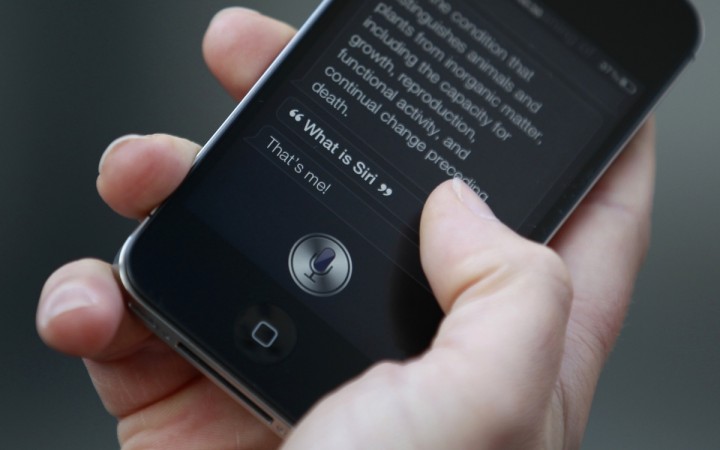 Sure, Siri may be really good at dishing out sassy responses when you ask her to divide zero by zero, but ask her to book you a restaurant or call you a cab and Siri isn't going to give you what you want. This is where Amazon's Alexa, which powers the Echo, comes in as the go-to and Apple wants to change that.
The Associated Press reported that the AI will be given an upgrade, to be announced on Monday, at its Worldwide Developers Conference (WWDC) developer conference. The report adds that the upgrade comes with Apple asking users to give Siri more access to their personal information, something that the firm has been reluctant to access thus far.
"We don't mine your email, your photos, or your contacts in the cloud to learn things about you," Apple vice president Craig Federighi had said at the company's Worldwide Developers Conference last year. "We honestly just don't want to know."
This would explain why there has been a marked difference between Siri, when she came out back in 2010, before Apple bought her from her creators and the Siri we know today. The Washington Post reported that the app could initially buy tickets, call cabs and do all the things popular AI assistants can do today. Siri could do this through all the partnerships the AI's creators had forged, but nearly all the partnerships were reportedly dissolved when Apple took over.
With the third-party app integration, Siri could come back to the forefront, evolving from a sassy chatbot to a powerful digital assistant that works well outside Apple's own ecosystem. This would also keep the smart speaker that the company's been reported to be building in a position to compete with Amazon's Echo.
The Wall Street Journal reported that Siri will be part of the Mac ecosystem as well. 9to5 Mac had reported that the digital assistant will be included in OS X 10.12 and that the company has been testing Siri-enabled versions of the OS since 2012.