Apple's advertisements are well-thought, nifty and catchy. But the latest iPhone X commercial turned many heads in India, especially of those who have an ear for music.
To end the mystery right here, Apple's iPhone X advert showcasing the advanced Face ID technology features a familiar soundtrack.
Music producer Pete Cannon shared the video March 17 and claimed he "produced the music for it," but there was one problem — the sample track is from the 1980 Bollywood film "The Burning Train."
The new @Apple iPhoneX advert is out AND I PRODUCED THE MUSIC FOR IT ;) It's for worldwide use across Cinema and TV. It don't get much bigger laaaa! Have a watch if you've got a moment... #iPhoneX https://t.co/SkPGORMM1K

— Pete Cannon (@petecannonbeats) March 17, 2018
Twitter users rushed to reject Cannon's bold claim and demanded that due credit be given to legendary Indian composer RD Burman, who composed the music for the 1980 film.
For those who want to hear the original track, it's featured in the song "Meri Nazar Hai Tujh Pe" from "The Burning Train" movie.
Hi Guys, I just want to address the sample used in the new Apple iPhoneX advert. It samples a track from the great R D Burman's 'Burning Train' and it's a MAGICAL piece of music! It was cleared/licensed via Blurred Recs courtesy of Saregama. Everyone is on board and loves it. ;)

— Pete Cannon (@petecannonbeats) March 19, 2018
Hours after users started tweeting to Cannon, a clarification finally came in. The soundtrack used in the ad was cleared and licensed in an official manner. It would've been shocking if it wasn't done the right way as Apple is very particular about such things.
The advertisement shows a high-school student unlocking her iPhone X with a glance. And then the ad goes on for a full minute, with everything the girl looks at — including lockers in the corridor, cupboards, and desks, lab equipment, gym storage, trunks of cars and finally the metal chain around the neck of a punk that has a lock — being unlocked.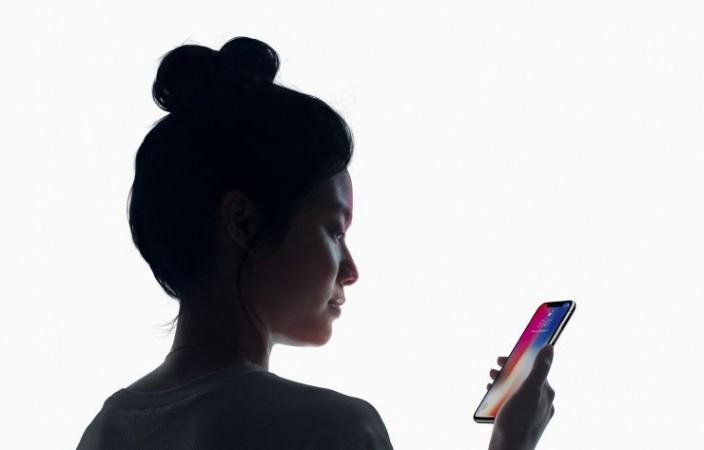 Be it the iconic Mera Joota Hai Japani in Deadpool or Bappi Lahiri's Jhoom Jhoom Jhoom Baba in a Guardians Of The Galaxy promo, Bollywood tracks at the international level certainly spikes attention of lovers of the genre. With Apple's new ad, you can add one more to the list.
The Apple ad has already crossed 14 lakh views on YouTube since March 16, and it won't be surprising to see it go up further. You can watch the iPhone X – Unlock ad here: