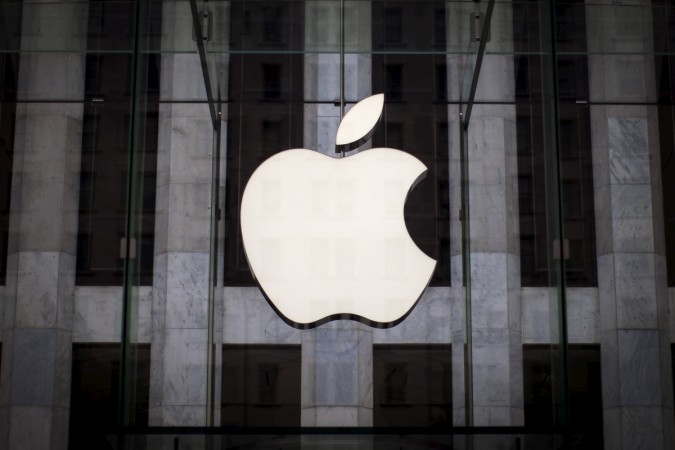 Apple's World Wide Developers Conference (WWDC) 2016 is scheduled to kick off later today at the Bill Grahams Civic Auditorium in San Francisco.
Last week, the company announced that the flagship event will be streamed live online on the official website. However, only select users will be able to watch the programme, as the live streaming uses Apple's HTTP Live Streaming (HLS) technology. HLS requires an iPhone, iPad, or iPod touch with Safari on iOS 7.0 (or later version), a Mac with Safari 6.0.5 on OS X v10.8.5 or later, or a PC with Microsoft Edge on Windows 10.
Furthermore, streaming via Apple TV requires an Apple TV (2nd or 3rd generation) with software 6.2 or later or an Apple TV (4th generation), the company said.
The keynote address from Apple's top official will commence at 10:00 a.m. Pacific Time (22:30 p.m. IST). Interested users can watch ithere.
Apple WWDC 2016: What to expect
The Cupertino-based company is expected to announce new iOS v10.0 for iPhones, iPods, iPads, new OS X for iMac PCs, new iteration of watchOS and TVOS for Apple Watch and Apple TVs, respectively.
Apple is also expected to make announcements with regard to expansion of Apple Pay contact-less payment system in more markets and also launch Android-compatible iMessage application later today.
Other highlights of Apple WWDC 2016:
Over 1,000 Apple engineers supporting more than 150 hands-on labs and events will provide developers with code-level assistance, insight into optimal development techniques and guidance on how they can incorporate iOS, OS X, watchOS and tvOS technologies in their apps
There will be up to 350 WWDC scholarships available, giving students and STEM (Science, Technology, Engineering, and Mathematics) organisation members from around the world an opportunity to meet and also collaborate with Apple's top-level engineers to build new apps for iOS ecosystem
Access to the latest innovations, features and capabilities of iOS, OS X, watchOS and tvOS, and best practices for enhancing an app's functionality, performance, quality and design;
WWDC attendees will get to access to lunchtime sessions with top personalities from the world of technology, science and entertainment
The company will also be giving away Apple Design Awards, which recognise iPhone, iPad, Apple Watch, Apple TV and Mac apps that demonstrate technical excellence, innovation and outstanding design.
Apple WWDC 2016 event timing details:
| | |
| --- | --- |
| City | Time |
| San Francisco (U.S.A. – California) | Monday, June 13, 2016, 10:00:00 PDT |
| New York (U.S.A. - New York) | Monday, June 13, 2016, 13:00:00 EDT |
| Ottawa (Canada- Ontario) | Monday, June 13, 2016, 13:00:00 EDT |
| Rio de Janeiro (Brazil – Rio de Janeiro) | Monday, June 13, 2016, 14:00:00 BRT |
| London (United Kingdom – England) | Monday, June 13, 2016, 18:00:00 BST |
| Paris (France) | Monday, June 13, 2016, 19:00:00 CEST |
| Barcelona (Spain) | Monday, June 13, 2016, 19:00:00 CEST |
| Berlin (Germany) | Monday, June 13, 2016, 19:00:00 CEST |
| Amsterdam (Netherlands) | Monday, June 13, 2016, 19:00:00 CEST |
| Johannesburg (South Africa) | Monday, June 13, 2016, 19:00:00 SAST |
| Moscow (Russia) | Monday, June 13, 2016, 20:00:00 MSK |
| Abu Dhabi (United Arab Emirates - Abu Dhabi) | Monday, June 13, 2016, 21:00:00 GST |
| Islamabad (Pakistan) | Monday, June 13, 2016, 22:00:00 PKT |
| New Delhi (India – New Delhi) | Monday, June 13, 2016, 22:30:00 IST |
| Indonesia (Jakarta) | Tuesday, June 14, 2016, 00:00:00 WIB |
| Beijing (China - Beijing Municipality) | Tuesday, June 14, 2016, 01:00:00 CST |
| Taipei (Taiwan) | Tuesday, June 14, 2016, 01:00:00 CST |
| Hong Kong (Hong Kong) | Tuesday, June 14, 2016, 01:00:00 HKT |
| Singapore (Singapore) | Tuesday, June 14, 2016, 01:00:00 SGT |
| Seoul (South Korea) | Tuesday, June 14, 2016, 02:00:00 KST |
| Tokyo (Japan) | Tuesday, June 14, 2016, 02:00:00 JST |
| Canberra (Australia - Australian Capital Territory) | Tuesday, June 14, 2016, 03:00:00 AEDT |