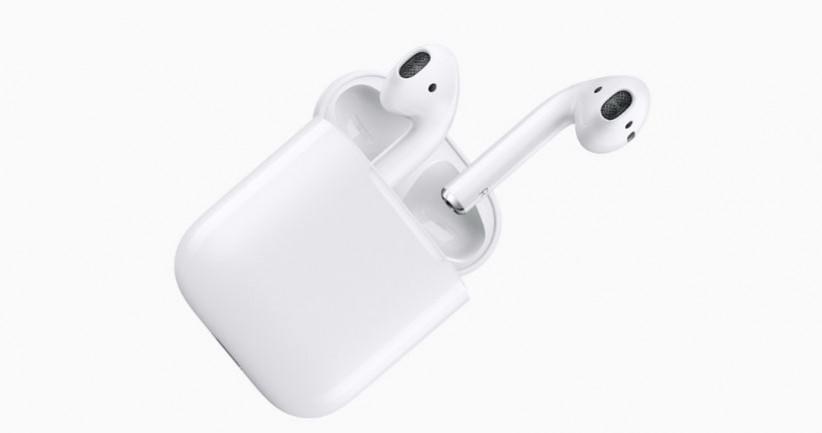 The long awaited Apple wireless in-ear headphones –Airpods are finally up for sale in select markets.
Earlier in the month, rumour has surfaced online claiming Apple Airpods production has been put on hold due to the discovery of technical glitch, which prevented both the cord-less earphones from receiving the Bluetooth signals from the iPhone (and iPad).
Also read: Apple iPhone 8 rumour round-up: iPhone 7 successor to come in new crimson colour option, no design change
For the uninitiated, Apple AirPods are very unique compared to rival brands. The former houses the company's proprietary W1 chip, which are designed to receive the signal independently to both the earpieces.
On the other hand, wireless earphones offered by competitors, only one among the two earpods receive direct signal from the media player, while the second one receives the audio from the primary earpiece.
With the announcement, Apple has put all rumours to rest. As of now, AirPods can be ordered on the company's e-stores (Apple.com) for $159 in US. Some of the early buyers have received ETA (Estimated Time of Arrival) mail suggesting shipment will commence from December 21.
Apple also announced that the AirPods will be made available at brick-and-mortar Apple stores, authorised seller shops and network carrier partners from next week onward.
The AirPods will be sold in 100 countries and territories including Australia, Canada, China, Hong Kong, France, Germany, India, Mexico, Netherlands, Japan, UAE, the UK and the US.
As of now, Apple has not announced specific date of release of the AirPods in India, but it will cost Rs. 15,400.

Key aspects of Apple Airpods:
Apple AirPods boasts optical sensors and accelerometers that work with the Apple's in-house built W1 chip to detect when earphones are in your ear, so they only play when you are ready to listen.
If the user removes the AirPods, iPhone automatically pauses the music. Users can also access Siri by double tapping the AirPods to select and control the music, change the volume, check your battery life or perform any other Siri task.
With an additional accelerometer in each AirPod, it intuitively knows if the user is speaking, enabling a pair of beam-forming microphones to focus on the sound of your voice, filtering out external noise to make your voice clearer.
Another note worthy aspect of the AirPods is its ultra-low power consumption. Apple W1 chip operates at one-third of the power of traditional wireless chips, enabling the AirPods to deliver up to 5 hours of listening time on one full charge. The custom-designed charging case holds additional charge of more than 24 hours of total listening time, ensuring AirPods are charged and ready to go anytime.