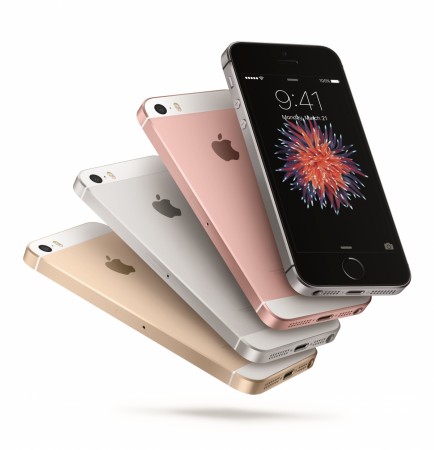 Apple iPhone SE brought the 4-inch iPhone back, seemingly on popular demand, but it didn't seem to attract much fanfare. The new iPhone's pricing drove away several potential buyers, but Apple isn't giving up so easily. The Cupertino tech giant launched the iPhone SE under its leasing programme, offering the handset for as low as Rs. 999 a month.
Apple's leasing scheme is targeted towards Indian corporates to offer seamless options to upgrade to new iPhones by paying a designated monthly fee. The leasing scheme is also extended to other devices such as the iPhone 6, iPhone 6s and even iPads, the Economic Times reported.
In order to lease an iPhone 6 16GB, buyers must pay Rs. 1,199 per month, while the iPhone 6s 16GB would cost Rs. 1,399 a month. The duration of the lease plans are for a period of two years for all devices and buyers can switch from one iPhone to another anytime by paying the difference of leasing prices, the report added.
While it seems like the usual EMI scheme available on smartphones, Apple's leasing programme is exclusive for the corporates. According to BGR India, companies must contact Apple at iphonecorporate@icloud.com and come to a partnership where its employees can take advantage of the low-cost monthly rentals.
Apple has been running the leasing scheme in India for over a year, led by its official distributors in the country, such as Ingram, Beetel, Rashi Peripherals and Redington. The ET report noted that Apple has also been advertising these plans in Indian newspapers to get more enterprise employees use its iPhones and iPads.
Apple's iPhone SE, which was positioned at a more affordable price point compared to other models, did not see much demand in India since its launch on April 8. The company's decision to introduce new schemes and offers seem like a desperate move to attract buyers in a market where its chief-rival Samsung leads with a majority share.
Apple has recently been focusing a lot on India, which recently passed the U.S. to become the second largest smartphone market in the world. The tech giant has been planning to open retail stores at prime locations across the country. The company has attractive buyback schemes and EMI options for buyers of new iPhones in the country. Apple recently met with conflicts from its rivals over the company's decision to sell refurbished iPhones at low cost in the country.