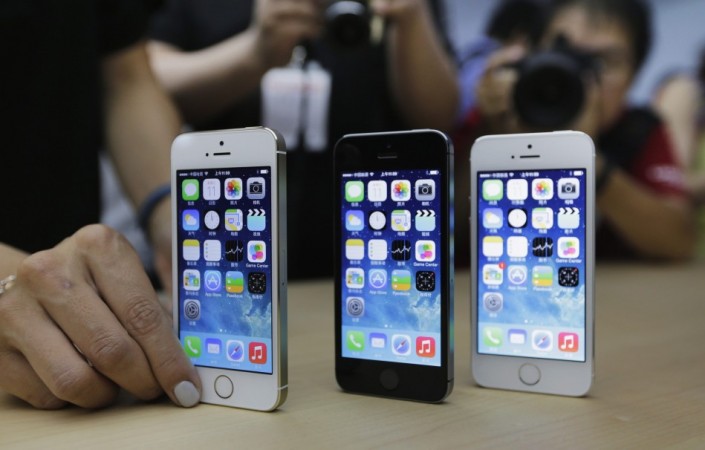 Like many other international tech companies, Apple is also directing its primary focus towards India as the country is seen as one of the fastest growing smartphone markets in the world. The Cupertino-based tech titan is looking to gain edge over its rivals by seeking permission to import and sell used iPhones in the country.
While this would allow the premium iPhone-maker to overcome its limitations in the affordable phones category, major smartphone makers such as Samsung, Karbonn, Micromax and Intex are opposing to Apple's move. These smartphone manufacturers have cited some debatable reasons as to why Apple should not be allowed to import and sell iPhones in India, and it's not just disrupting the local competition.
The industry players have pointed at environmental risks associated with importing used iPhones into the country, which could elevate electronic waste levels, and deface Prime Minister Narendra Modi's Make in India programme.
"Make in India could turn into Dump in India," Sudhir Hasija, chairman of Karbonn Mobiles, told Bloomberg. Karbonn sells 1.7 million smartphones a month, according to Hasija.
The critics have also pointed that destroying phones produces toxic materials that could harm the tense environment condition of the country. Batteries and LCD displays from old and used phones could increase the mountainous e-waste problem that India already faces.
"The millions of imported used phones will need their batteries replaced. What will happen to those batteries, where will they go?" asked Sunil Vachani, chairman of Dixon Technologies, which supplies phone components to various brands such as Japan's Panasonic and China's Gionee, Bloomberg reported. "I am against any change in policy with regard to import of used phones."
In Apple's defense, the Cupertino tech giant says it follows a strict protocol to recycle old iPhones. Apple's head of environmental affairs, Lisa Jackson said that Apple manages to collect and recycle 85 percent of devices (by weight) produced seven years earlier.
Apple's big push into India isn't the first attempt, as the tech titan's appeal to import used iPhones was rejected by the environment ministry last year. The U.S.-based electronics giant has been vocal about its prospects in India, which includes opening Apple Stores to set up direct connection with its customers.
Apple currently operates in India through a franchisee network and its application to open a single-brand store was rejected in 2014 due to the FDI norms before they were changed in November 2015. As per the new regulations, any foreign company investing more than 51 percent in a local firm need not source 30 percent of its products locally.
Apple's proposal to open its first retail store is under review, pending DIPP's (Department of Industrial Policy and Promotion) approval.