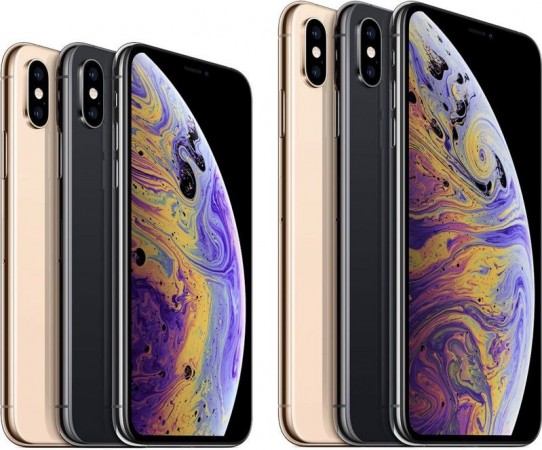 One of the exciting new features that make way into Apple's flagship OLED iPhone XS and iPhone XS Max has enhanced water and dust resistance, with the two gadgets currently offering an IP68 rating, equal to Samsung's Galaxy S9 smartphones.
The IP68 rating implies the iPhone XS, and XS Max can withstand water up to two meters (6.6 feet) for a time of roughly 30 minutes. In this number, the IP6x rating alludes to dust resistance while the 8 is for water resistance.
IP6x is the best dust resistance rating ever, so the iPhone XS and iPhone XS Max are wholly shielded from dust and residue. The new IP68 rating is up from the IP67 rating of past iPhones.
Apple's iPhone XR is likewise water and dust safe, but it is IP67 against IP68 on the XS and XS Max. IP67 implies that the iPhone XR can withstand water up to one meter (3.3 feet) for 30 minutes.
Apple does not cover any water harm to its iOS phones, so it's in every case best to not expose them to water - not that they cannot stand it, but considering the servicing prices, one must be careful.
However, Apple warns that the seals against water resistance can wear off after some time, which is another motivation behind why it's best not to dip iPhones to water purposely, as it may leave the devices vulnerable. As a rule, however, the iPhone XS, iPhone XS Max, and iPhone XR will hold up to coincidental sprinkles of water and rain.
The Apple Watch Series 4 features a similar water resistance rating as the Apple Watch Series 3. It has a water resistance of rating of 50 meters under ISO standard 22810:2010. This works well here because Apple Watch users can wear it around their wrist and go for a swim. While the device will continue to track their physical activities, they will also be waterproof.
Apple Watch Series 4 is reasonable for shallow-water exercises like swimming in a pool, a river or a sea - whatever, but it ought not to be used for scuba diving, waterskiing, or different exercises that include exposure to water at high force.