Apple, apart from launching three new iPhone models later this is, is also expected to launch the second-generation of the iPhone SE called the iPhone SE 2 as its first smartphone of 2018. The phone is speculated to be launched in May or at Apple's WWDC 2018 event on June 4. The handset has been making news for as long as we can remember and it's quite obvious given the fact that it will be the cheapest of the new iPhones that are going to be launched this year.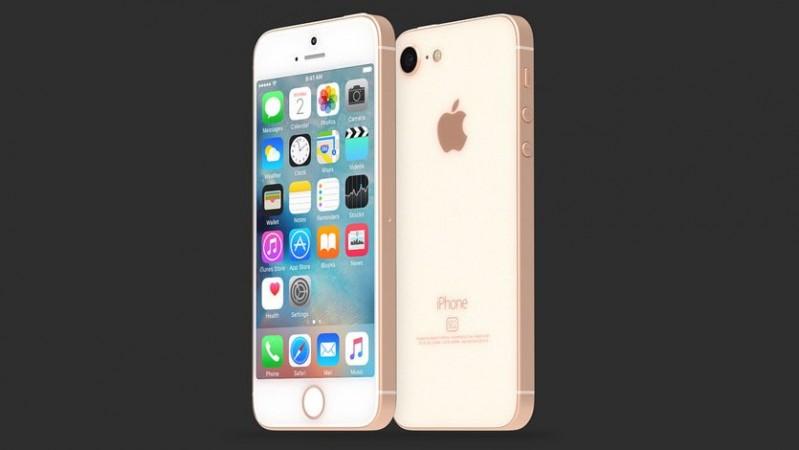 Like its predecessor, the iPhone SE, the iPhone SE 2 is expected to have a good showing in markets like India. And while reports suggest that it will have an iPhone X-inspired edge-to-edge display, there are also some conflicting reports that suggest otherwise.
Some early reports suggested the phone will retain the same 4-inch display size of its predecessor, but that was challenged when an image from Chinese social network Weibo showed up, revealing a radically different iPhone SE 2 with a full-screen notched display and no Home Button like that of the iPhone X.
This also indicated that the iPhone SE 2 might not feature Touch ID and shift completely to the iPhone X's Face ID facial recognition for security and authentication. However, later reports suggested that Apple may not include Face ID in the new handset.
But we came across a hands-on video of the purported iPhone SE 2 showing an almost unchanged design complete with what seems like a smallish 4-inch display. There's also a home button, unlike what some reports had us believe, and this indicates that the iPhone SE 2 will feature Touch ID. The only changes seen is a glass back panel which is reminiscent of the iPhone 8 family, particularly so with the off-whitish Rose Gold iPhone SE 2 in the video. The iPhone SE 2's glass back is in line with previous reports that suggest that it may come with wireless charging support like the iPhone 8, iPhone 8 Plus and the iPhone X.
The video also shows a 3.5mm headphone jack on the extreme left on the bottom, contrary to another report that suggested the iPhone SE 2 will follow its elder siblings and ditch the headphone jack completely.
Now that we have substantial reports and leaked images and videos, we can safely compile a run-down of the expected feature or a 'what we know so far' about the iPhone SE 2. So let's take a look.
Apple iPhone SE 2: What we know so far
Apple is expected to launch the iPhone SE 2 sometime in late May or during the company's annual World Wide Developers Conference (WWDC) event which will begin June 4 and conclude June 8, 2018.
The iPhone SE 2 could launch with a not-so-different design which will be quite similar to the iPhone SE and may not feature a radically different iPhone X-ish design.
According to multiple reports, the iPhone SE 2 could feature a 4-inch or 4.2-inch display. The iPhone SE 2 will most probably have the same thick bezels that we have seen on the iPhones before the iPhone X happened.
The phone will in all likelihood have a Home button with Touch ID, though some early reports said it won't. A shift to the iPhone X-like Face ID feature will only make the iPhone SE 2 more expensive and it's unlikely that Apple would want that to happen.
The iPhone SE 2 could sport a glass back panel like most recent iPhones, with an aluminum frame sandwiched between the display and the glass back.
Under the hood, the phone is said to pack Apple' A10 Fusion chip which debuted with the iPhone 7 in 2016. It will have 2GB of RAM and might come in two storage variants 32GB and 128GB.
Other speculated specifications include HEIF/HEVC media recording, a headphone jack, and wireless charging support, which doesn't seem unlikely since the phone will sport a glass back.