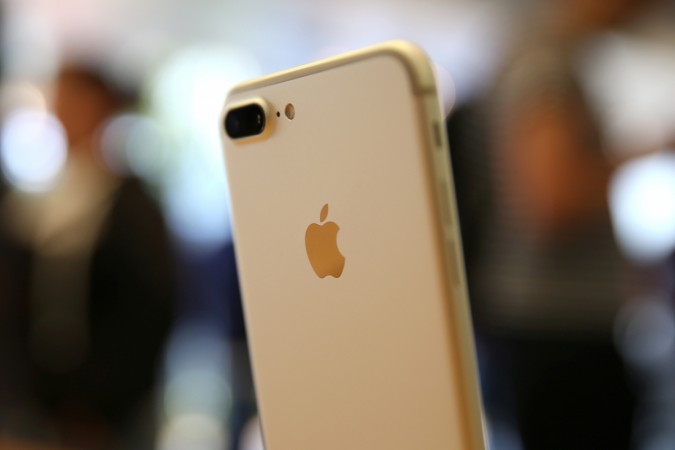 Apple's annual product launch event scheduled in September this year is expected to be very different from the previous years since the year 2017 marks the 10th anniversary of itthe launch of its iPhone. It is also being rumoured that Apple has plans to launch a new iPhone with completely new design language and game-changing features.
Latest report said the anniversary mobile, dubbed as iPhone 8, is said to be more durable than its predecessor -- iPhone 7 (& 7 Plus) series. The upcoming device is expected to boast IP68 water-and-dust resistant certifications compared to the iPhone 7 series which has IP67 ratings, reported Korea Herald.
Also read: Is that Galaxy S8 on Samsung Display video ad? What we know so far
So, what's the difference between IP67 and IP68 certifications?
With IP67 ratings, the devices can survive immersion in water for 30 minutes up to 1 meter (3.3 feet).
IP67 certifications safeguards the phone under following circumstances -- accidentally dropping it into the toilet or swimming pool or getting splashed during rain, provided the owner immediately dries the device with a cloth before restarting it.
IP68 certifications-
With IP68 certification, the device can survive immersion in water for 30 minutes up to 1.5 meter (five feet), but users can take the phone into the swimming pool (freshwater, not salty sea/ocean) and take calls, snap pictures for close to 30 minutes under water up to five feet.
Having said that, Apple should keep this certification under warranty or else this feature will not add value to the iPhone 8 like it has done the iPhone 7.
Also read: How IP dust-and-water resistant ratings are certified to devices?
Apple, in its warranty note in the iPhone 7 (& 7 Plus) package, has warned that a handset damaged due to liquid seepage will not be covered under free service or one-year replacement warranty.
Read more: Water-resistant Apple iPhone 7 series not covered under liquid damage warrant
Other expected features of Apple iPhone 8 series:
iPhone 8 is expected to come in double glass layer—one on top and the other on the back with high-grade stainless steel forged around the edges to provide structural integrity and add a sense of premium to the exterior body.
Another key aspect of Apple iPhone 8 is its display. It is said to boast advanced OLED display integrated with fingerprint sensor, so that there is more room to increase the display size (higher screen-to-body ratio) and yet keep the screen size to 5.5 inches. It also expected to boast fast wireless charging feature.
As far as internal hardware is concerned, it will have Apple's advanced A11 Fusion CPU with a co-processor backed by higher RAM and battery capacity.
Speculation is rife that Apple will also be unveiling generic iPhone 7s and 7s Plus, as successors to 2016's iPhone 7 series and sell a top-end iPhone 8 as a special anniversary device.
The generic iPhone 7s is rumoured to have the same design language as like its predecessor but with marginal increment in terms of other internal hardware like camera, RAM and battery capacity.
Watch this space for latest news on Apple iPhone 8 and iPhone 7s series.