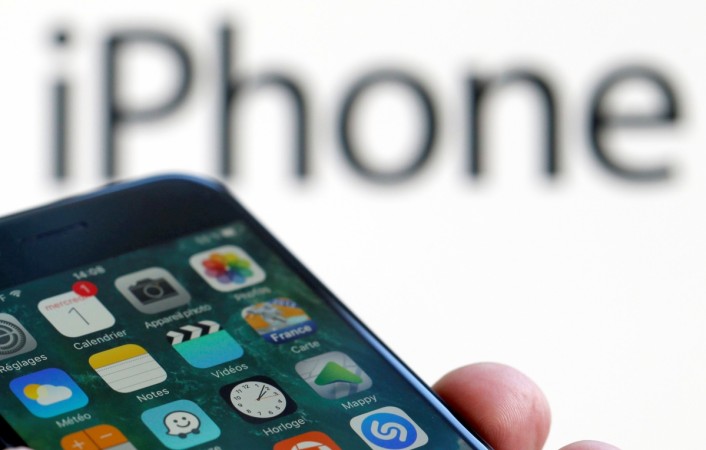 Apple's official OEM (Original Equipment Manufacturer) Wistron's official has, in an interview, revealed a key feature of the upcoming 2017-series iPhone.
Wistron CEO Robert Hwang, soon after hosting the company's shareholders meet, held a press conference during which he revealed the company's plans for the year. When asked about whether Apple has increased its share in producing iPhones in factory (Foxconn holds the biggest contract with Apple), he replied that the company has indeed received a bigger order. He added that this year, the production has got a little complicated, with addition of new features to the 2017-series Apple mobiles. And then, perhaps in a slip of tongue, he revealed that it will come with fast wireless charging capability and also water-proof certifications like in the arch-rival Samsung Galaxy S8 series.
"Assembly process for the previous generations of [iPhones] have not changed much, though new features like waterproof and wireless charging now require some different testing, and waterproof function will alter the assembly process a bit," Nikkei Asian Review quoted Hwang as saying
This will definitely excite Apple fans who have for long been craving for wireless battery charging. However, it is still not clear if Apple is incorporating the standard wireless charging feature seen in the current crop of flagship phones or a more advanced one.
In November, a rumour surfaced online, which said that Apple intends to incorporate Energous-developed chip on the back of the iPhone 8 to enable wireless charging from up to 15 feet from the charging station.
With this, the iPhone 8 user will never have to leave the device attached to a power point at home or office. They can carry it around or sit in a different room while it is continuously getting charged.
If this revolutionary wireless charging feature in the iPhone 8 does turn out to be true, Apple will set a new benchmark in the smartphone industry, as it did with the first generation iPhone.
Apple iPhone 8: Other expected features
Apple's anniversary mobile iPhone 8 (aka iPhone X) is said to have glass black. It will also be the company's first device to flaunt OLED-based display and is expected to come with the new-age wraparound technology, wherein key components such as the earpiece, FaceTime camera and Touch ID fingerprint sensor will be integrated right into the display panel, resulting in a true edge-to-edge display, without having to increase the dimensions of the device.
It is believed that iPhone 8 will have 5.0-inch active display having dimensions 138.3 x 67.1 x 7.7mm, same as the generic iPhone 7 (display diagonal: 4.7-inch; front panel whole: 5.44-inch).
Apple iPhone 8 is also expected to boast facial and gesture recognisable laser sensor with front-camera to help authenticate the owner's face and also scan the eyes' iris pattern to unlock iPhone screens.
Further, the front-camera will have 3D capability, wherein the iPhone X users will be able to play AR (Augmented Reality) games on their devices with the protagonists featuring a 3D image of their own face.
Other stipulated specifications include True Tone display feature (as seen in the iPad Pro), new generation Apple A11 Fusion CPU, higher RAM and battery capacity.
Apple iPhone 7s series: What we know so far
Besides the limited edition iPhone 8, Apple will also pull the wraps off the generic iPhone 7s and 7s Plus. They are said to have identical design language as seen on the predecessors — iPhone 7 and the iPhone 7 Plus, respectively.
They will also have incremental upgrades in terms internal hardware, which includes new A11 series Fusion CPU backed by 3GB RAM and bigger battery.
Apple is already reeling with low sales of the iPhone 7 series over numerous over-hyped rumours of its successor. With the confirmation from Wistron, more people are expected to refrain from spending money on the current iPhone series, and wait a few months to get the new model instead.
Are you excited about Apple's 10th anniversary edition iPhone 8 (aka iPhone X)? If given a choice, will you wait for the new iPhone or go for the current model? Do let us know your thoughts in the comment section below.
Follow us @IBTimesIN_Tech on Twitter for latest updates on Apple products.