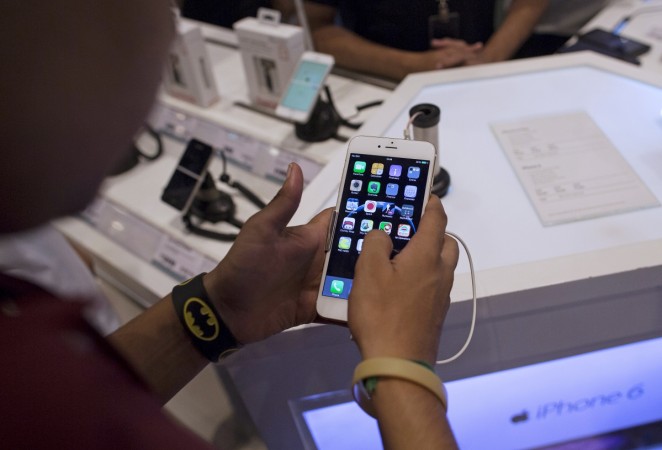 Some recent reports have indicated that iPhone 7 series models' design language would be identical to the 2015 iPhone 6S series. Now, the new images that have been leaked online, reveal that they were partly true.
French technology blog No Where Else has got hold of a couple of high resolution images of iPhone 7 (4.7-inch) and 7 Plus aka Pro (5.5-inch). There were apparently sourced from Apple's major supply partner Pegatron's assembly plant from China.
In the first image, we see iPhone 7 model's rear panel featuring a distinctively big camera module ring on the top left corner with LED flash suggesting that the camera 2016 series phone will have a large lens to absorb more light and deliver more higher quality images compared to its predecessor.
In the second picture, we see the iPhone 7 Plus (or Pro) model's shell featuring two camera sensors protruding from the top left corner with a LED flash. The module looks strikingly similar to the LG G5 camera setup. But, it remains to be seen how different Apple's new iPhone will take snapshots.
Another interesting thing to note about the new iPhones is that both the devices were not sporting the trademark white antenna lines below the camera. Instead, they were spotted on the top and bottom edges. The reports have indicated that Apple re-positioned them on the edges, as a strategy to make them look different from the 2015 series. Besides that, the company is expected to ditch the 3.5mm audio jack port and instead use USB Type-C port and this is said to be the only other design change expected in the new iPhones.
If this rumour turns out to be true, it might have a huge impact on the company's revenues for the fiscal year 2016-17. The fans will be disappointed if they don't find any innovative feature in the new device. It was witnessed in 2015, Apple's revenue dropped in the second quarter (ending on March 26), first time since 2003, owing to the fall in iPhone 6S series sales.
Read more: Apple's revenue drops for the first time since 2003; slump in iPhone sales responsible?
Though the iPhone 7 series exterior design is expected to be similar to its predecessor, its internal hardware will have major upgrades such as the new Apple A10 CPU, 3GB RAM, iOS 10 and OIS (Optical Image Stabilisation) in the primary camera.
Since the production of Apple iPhone 7 series is expected to take off in full swing in July, more details are likely to emerge in the coming days.
Also read: Samsung Galaxy Note 7 (aka Note 6) releasing in August; 6 key upgrades over the Note 5
Stay tuned for more updates.