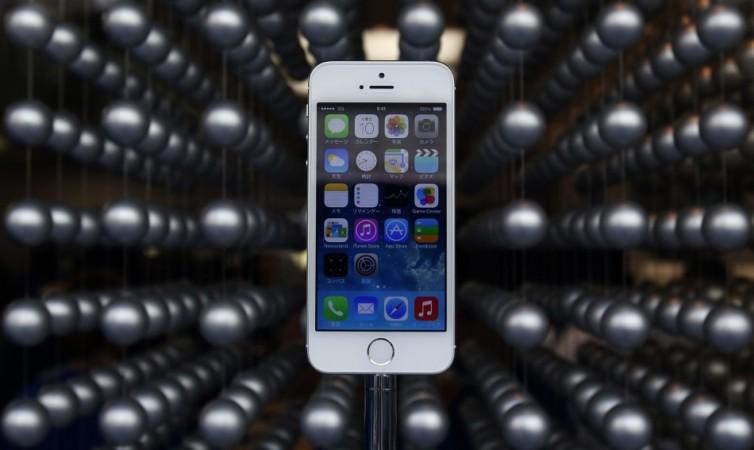 Apple on Wednesday (30 September) released yet another software patch iOS 9.0.2 to all its iDevices via OTA (Over-The-Air), just a week after the roll-out of the iOS 9.0.1.
The previous update had fixed some glitches in Safari browser, Photo apps and custom APN setup, but failed to plug the major security loophole in lock screen bypass code system, which can be tricked with simple five-step procedure to get access to user's photo and contact list.
Read more: Apple iOS 9.0 passcode flaw: Security loophole lets hackers access iPhone contacts, photos [How to fix it]
Thankfully, Apple has just confirmed that the new iOS 9.0.2 rolling out to the devices comes with software patch in tow, thus tying all the loose ends before the next major update v9.1, which is set to be released in November.
Besides the Lockscreen bypass bug, the new iOS 9.0.2 is also said to fix another major glitch related to cellular data settings options, wherein some select apps were cut-off from accessing mobile data connection for update.
Here's change-log of Apple iOS 9.0.2 update:
Fixes an issue with the setting to turn on or off app cellular data usage
Resolves an issue that prevented iMessage activation for some users
Resolves an issue where an iCloud backup could be interrupted after starting a manual backup
Fixes an issue where the screen could incorrectly rotate when receiving notifications
Improves the stability of Podcasts
However, there is no word from Apple on if the new iOS 9.0.2 enables the App slicing feature, which was first promised in iOS 9.0 but didn't materialise even in the last iOS 9.0.1 update. Stay tuned for more updates.
Read more: One major feature is yet to be enabled in new Apple iOS; what is App Slicing; everything you need to know
How to install iOS 9.0.2 update on iPhones, iPads and iPod Touch:
Via OTA (Over-The-Air):
1. Settings >> General >> Software update
[Tip: Users who want to install the update directly on the device via OTA, make sure to clear enough device storage space and also make sure the device has more than 50% battery life, before downloading the new OS firmware]
Via iTunes
1. Back up your iPhone or iPad with either iCloud or via iTunes.
2. Launch iTunes on your Mac or PC.
3. Make sure you're on the latest version of iTunes. Go to About and then Check for Updates or visit iTunes.com.
4. Plug in your iPhone, iPad, or iPod touch if it isn't already.
5. Click on iPhone, iPad, or iPod in the top left navigation.
6. Click on the Check for Update button in the first section that contains information about your device and alternately you can click restore instead if you'd like to do a clean wipe with updated software.
7. An update should be recognised, click on Download and Update in the popup menu and agree to any terms or conditions.
8. Unlock your device with your passcode if prompted in order to continue with the upgrade.