Apple released the iOS 11.3 update to all the eligible iPhones, iPads and iPod Touch series. Unlike the previous versions, this is a most-anticipated firmware, as the company has included Battery Health (beta) that tells the device owners when the time to change the battery is.
However, the iPhone 5S series, which received the iOS 11.3 along with other models (iPhone 6/6 Plus, iPhone SE, iPhone 6s/6s Plus, iPhone 7/7 Plus, iPhone 8/ 8 Plus and iPhone X), does not have the nifty cell feature, leaving many iPhone 5S owners angered.
Before the situation could escalate any further, Apple clarified that iPhone 5S owners need not worry about the missing the Battery Health feature, as the device's cell is different from iPhone 6 and later versions.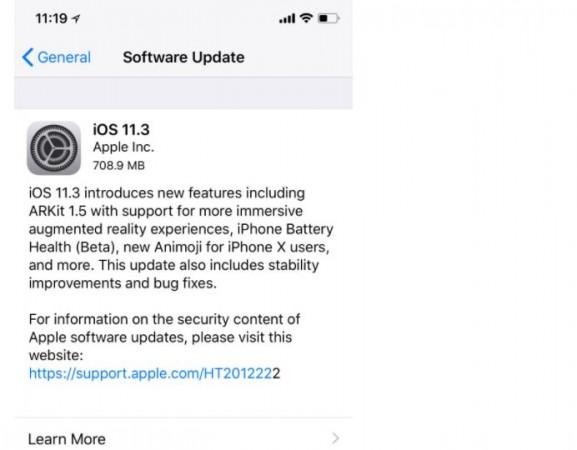 The 2013-series iPhone will not shut down abruptly, as the battery will run its course till the last ounce of energy is used up. Apple added that battery issue is found only in devices launched between 2014 and 2016, and had to resort to CPU throttling to delay the impact of chemical degradation of the battery, Redmond Pie reported.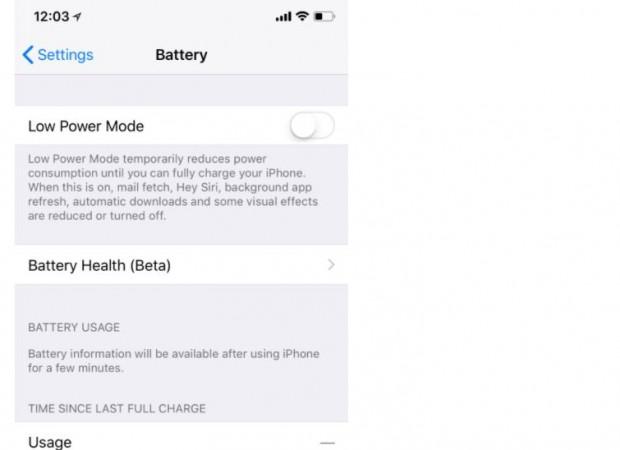 Rest assured your iPhone 5S will perform efficiently and faster with iOS 11.3 without the battery health feature.
Having said, we still advise owners to replace the battery if their iPhone 5S is more than two years old.
Apple iPhone battery controversy backstory:
A report emerged in late 2017 that Apple deliberately throttled CPUs of older iPhone models. This kicked up a huge storm on social media channels, with many device-owners slamming the company. People viewed it as the Apple's devious method of making older iPhone models obsolete and coaxing people to buy newer versions.
What's shocking was that the Cupertino-based company acknowledged this. But, there was a valid reason behind it.
Apple never deliberately tried to shorten the life of any product and the throttling of iPhone CPU speed had to be done to extend the life of the chemically ever-degrading battery.
A reduced CPU speed would mean a reduced negative impact on the lithium-ion cell and avoid sudden shutdown of the device, which was reported first in 2016 in select old models (iPhone 6, iPhone 6 Plus, iPhone 6s, iPhone 6s Plus, and iPhone SE) and it was, to an extent fixed with iOS 10.2.1. This was done with the latest iOS 11.2 for iPhone 7 and the iPhone 7 Plus, which apparently led to the consumer backlash in late 2017.
Now, with Battery Health (Beta) in iOS 11.3, users will know whether their device needs a cell replacement. They can find it in Settings -> Battery >> Battery Health (Beta).
The iOS 11.3 also brings the power management feature — an option for device-owners to make a decision whether to throttle processor speed to extend battery life or compromise the latter for better performance.
Stay tuned. Follow us @IBTimesIN_Tech on Twitter for the latest news on Apple products.