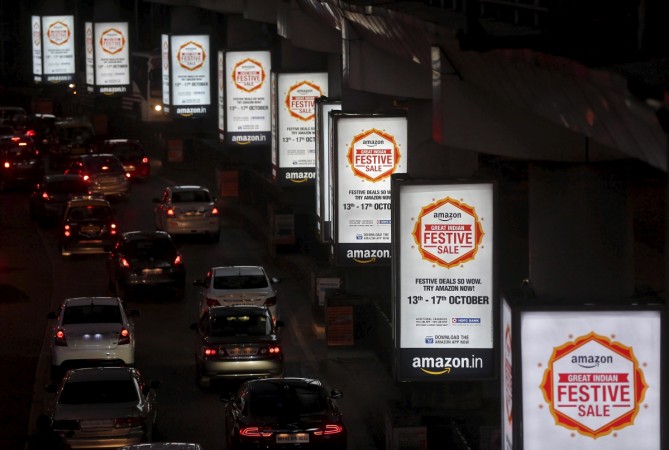 After Indian e-commerce firm Flipkart, Amazon is likely to take a hit in its valuation. Tiger Global, a hedge fund company that's traditionally invested in some of the biggest names in the tech world such as Facebook and Apple, has cut its stake in Amazon by about 67 percent.
In a regulatory filing, Tiger Global said it has slashed its stake in the e-commerce behemoth from 3.2 million to 1 million shares, the Times of India reports.
The hedge fund company's stake is now approximately valued at $619 million.
Tiger Global, which has has been a regular source of funds for Flipkart and invested about $1 billion in the e-commerce fim till date, has also been investing in Amazon. The TOI report said Tiger Global had invested roughly the same amount in Amazon Inc just a few quarters ago.
VCCircle reported that Tiger Global also sold some of its stake in Apple. The company now owns 5.66 million Apple shares worth $616.6 million. It has also reportedly sold some of its shares in Alibaba and e-commerce company JD.com.
Tiger Global's disvestment in e-commerce comes not long after some of Flipkart's investors devalued their stake in the online marketplace that is touted to be India's largest. T Rowe Price marked its Flipkart shares down by 14 percent in April, following Morgan Stanley, which marked its shares down by 27 percent in February.
Flipkart, Amazon and Snapdeal have been battling each other tooth and nail to gain the top position in the India online marketplace. While Flipkart has remained at the number one spot, Amazon, recently pipped Snapdeal to become India's second-largest online marketplace by volume of items shipped.