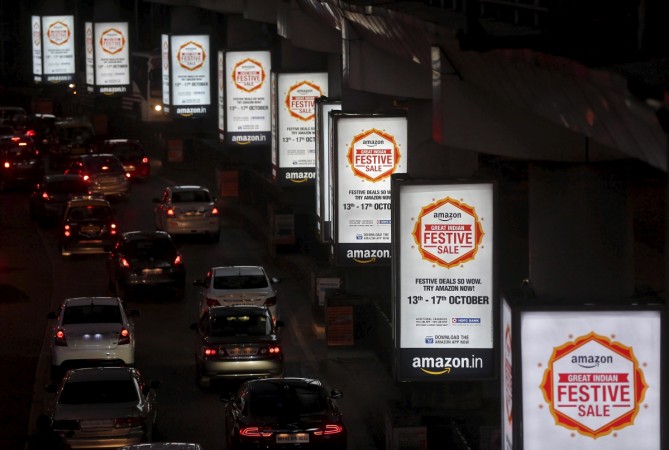 Amazon India's shipments, according to industry estimates, have exceeded Snapdeal's in March 2016, making it India's No. 2 online e-retail player. While market leader Flipkart and Snapdeal's market shares fell year-on-year (YoY), Amazon was the only player that managed to increase its share.
According to a report by the Economic Times, the share of shipments from Flipkart fell to 37 percent for the month of March 2016 from 43 percent in March 2015. Similarly, Snapdeal's share is reportedly between 14 and 15 percent as against 19 percent a year ago. Amazon, however, grew its share to somewhere between 21 and 22 percent, up from 14 percent last year.
"Amazon is very rapidly taking market share from companies like Snapdeal and other smaller players. If there is no new entry, it will be a two-horse race (between Flipkart and Amazon) by the end of the year," Satish Meena, a senior analyst with Forrester Research, told ET. "If Flipkart is not able to get its act together in the next 6-12 months, Amazon can overtake Flipkart also."
However, with respect to gross value of shipments, Morgan Stanley, in a report, estimated that 45 percent of the market share belonged to Flipkart, with Snapdeal and Amazon contributing 26 and 12 percent.
"We have clear leadership of the online market in India with over 60 percent market share in three of the largest segments — smartphones, fashion and electronics," a Flipkart spokesperson told ET. "Our focus will be to consolidate this leadership position by continuing to build world-class customer experience, innovate retail in India and build a technology powerhouse out of India."