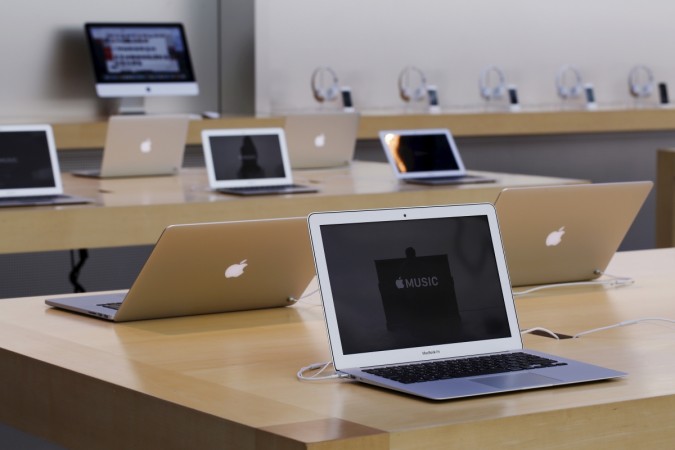 Apple's stance in the Indian market is an aggressive one. After iPhones, now the company headquartered at 1, Infinite Loop, Cupertino, California, wants to get its Macintosh line of computers in every home, especially in smaller towns.
India is reportedly a top 10 market for Apple's Mac devices, which includes the the MacBook Air, MacBook, MacBook Pro, iMac, Mac Pro and the Mac mini. According to sources close to the matter, Apple will be investing in its distribution network for the Mac line-up with the intention to double the number of cities where the devices are currently available, the Economic Times reported. Products from the Mac series are sold across 75 cities at the moment and Apple's plans will see fruition between the next two to three years, the report added.
Apple currently sells its Mac devices in India through Apple-exclusive stores as well as through major electronic retail chains like Reliance Digital and Croma. In its expansion phase, Apple will be looking to sell Macintosh computers through smaller computer, electronics and cellphone stores, the ET reported.
"India is one of the few markets where Apple has 8-9% share in just the consumer PC segment, with the Mac business revenue growing at over 100% in the last few years making it one of the promising category in the country after iPhones," the ET quoted one of the sources as saying.
Apple also sells its devices through company-owned Apple Stores in international markets. While the tech giant is keen on opening such stores in India, specifically in New Delhi, Mumbai and Bengaluru, the government policy dictates that foreign investments in India's retail sector require that sellers source at least 30 percent of their goods locally, which Apple is not in compliance with.
Trak.in reported recently that the company may get a two- or three-year exemption to this rule, provided Apple complies with this rule within this period.
Apple also sought to sell refurbished iPhones in India, but was barred from doing so on environmental grounds.