Apple launched its anniversary edition iPhone X last year and raised many eyebrows for its expensive price tag. A recent report revealed that the high price tag helped Apple capture around 86 percent of the total handset market profits in Q4 of 2017. But 2018 is expected to be different as the iPhone maker will price its iPhone X successor to meet the masses' demands.
Noted Apple analyst from KGI Securities, Ming-Chi Kuo, issued a new investor note in which he revealed some interesting details about the 2018 iPhone X. One of the three iPhone X models expected to be launched this year is widely expected to have a lower price tag, and now Kuo anticipates a never-seen-before feature in upcoming iPhone to introduce a new price segment.
First-ever dual-SIM iPhone in the offing
Apple has refrained from adding dual-SIM support in its iPhones all these years, but 2018 could be different for the company. Apple users had to rely on a secondary mobile phone in case of using two SIM cards till now. But Kuo says Apple could launch two variants of its 6.1-inch LCD iPhone X this year, one of which will have dual SIM card support, 9to5Mac reported.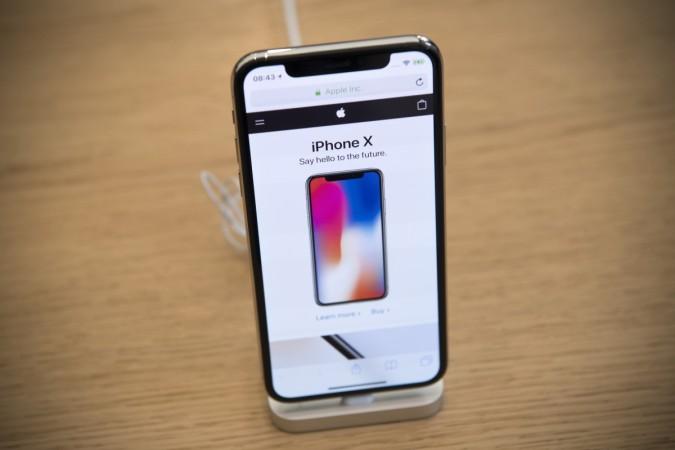 While most Android OEMs, including rival Samsung, have offered dual SIM card support without charging a premium, Apple's decision to include dual SIM card support comes at a small price hike in the upcoming iPhone X variant.
Kuo said the single SIM variant of the LCD iPhone X could be priced anywhere between $550 and $650. As for the first dual-SIM model, Apple could charge anywhere between $650 and $750. Apple customers could benefit from dual-SIM support and a new price segment, but there's a slim chance it could arrive in the US considering the high profits Western carriers make of international plans, Tech Radar reported.
Considering Apple has never offered dual SIM card support in the past, it could spike the demand among customers, especially in European and Asian countries where switching between the two carriers is a popular practice.
Kuo also noted that the 6.1-inch LCD iPhone X model will remain popular among buyers with a sales expectation of 100 million to 120 million units between Q3 of 2018 and 2019.
But customers who are willing to pay a premium will get two variants this year, both with OLED displays like the current-gen iPhone X. Apple is expected to launch a 5.8-inch iPhone X and 6.5-inch iPhone X Plus to target premium shoppers. A recent report suggested that the lush iPhone X variants could easily breach $1,000 mark.
What are your thoughts on the pricing of 2018 iPhone X models and dual SIM support in iPhones? Let us know in the comment section below.