Apple products stand out for their simplicity and innovations. If iPhones, MacBooks, and iPads aren't proof enough, there are rumors about several products Apple is working on a pair of AR glasses behind closed doors. If the latest concept images are any hints of the real deal, Apple Glasses are going to be exceptional.
Rumours about Apple's AR Glasses have long been in circulation even though the company has no plans to launch them anytime soon. The Cupertino-based tech titan is likely to launch Apple Glasses sometime in the next two years. If you're eager to know more, freshly released renders by iDrop News will quench your thirst for now.
The imagined design of Apple Glasses is based on recent rumors and Apple's design history, according to iDrop News. The report talks about everything from the Glass design to the display and its wireless charging capabilities.
At first look, Apple Glasses seem like an ordinary pair of glasses without the geeky factor, which led to the demise of Google Glass. Even though these are just concept images, they justly tap on Apple's aesthetic design values. If true, Apple Glasses could be the work of Jony Ive – Apple's chief design officer.
The fictional Apple Glasses shown in the images feature high-quality metal and a notch on top of the nose-piece to accommodate various cameras, sensors and wireless antennas essential for the wearable to work in tandem with say an iPhone.
As per the report, the arms of the Apple Glasses are likely to be "fabricated in a luxe material" such as soft leather to guarantee comfort while wearing for long durations. The arms will also house important components such as a battery, chipset, Taptic Engine, and sensors. Taking cues from Google Glass, Apple Glasses will also allow users to interact with the Glass by tapping on the arms.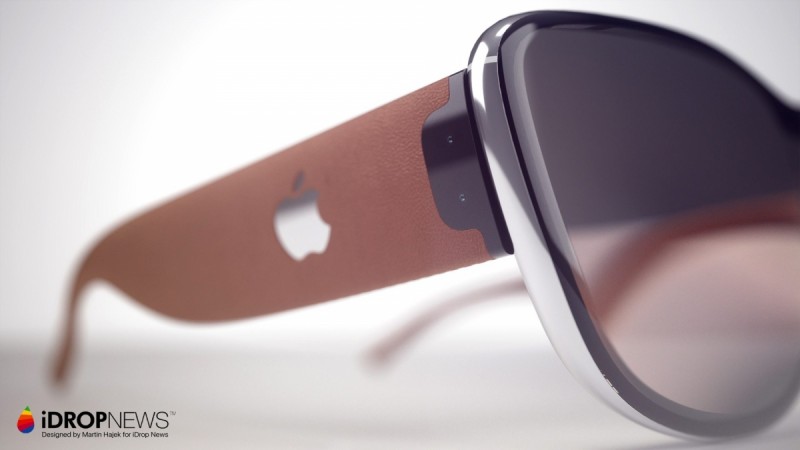 Going beyond design, the most important aspect of the Apple Glasses will be the high-quality, scratch and drop resistant display fitted to the lens. The lenses will act as the main augmented reality display, where all the projection will happen using the tiny micro-projector built into the frame.
As we've seen with earlier AR glasses, battery life is of great concern. Apple might address that optimizing device's power consumption. The concept design of the Apple Glasses also shows that there will be no port for charging, which means wireless charging solution will be integrated into the wearable. It's not surprising since Apple Watch already uses Qi standard for wireless charging.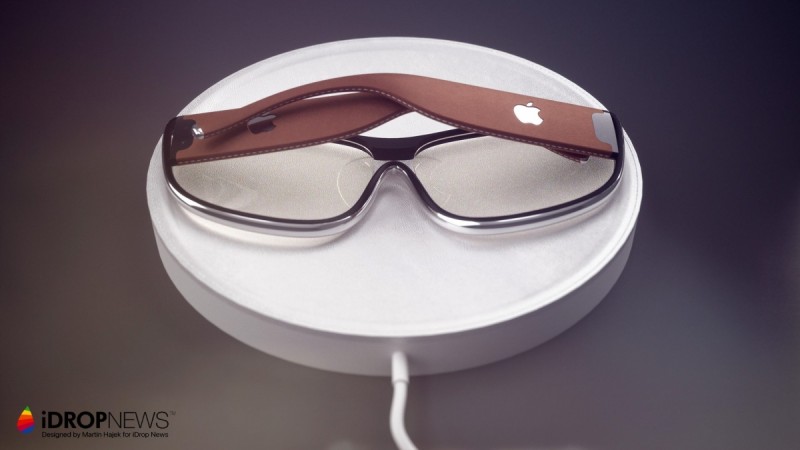 It's worth noting that these renders are merely for fun than a reality at this point in time. Considering no actual visual leaks about the Apple Glasses have arrived so far, these serve a great purpose even if it is for fun.
For those unaware, Apple Glasses project is very real and the company plans to make it official in 2020. Apple's CEO Tim Cook has been bullish on the future of AR, and also hinted at company's deep interests into the tech. Apple hasn't made any direct reference to Apple Glasses, but vague hints make more than up for it.
Are you excited about Apple Glasses? Take a look at all the concept images of Apple Glass below.