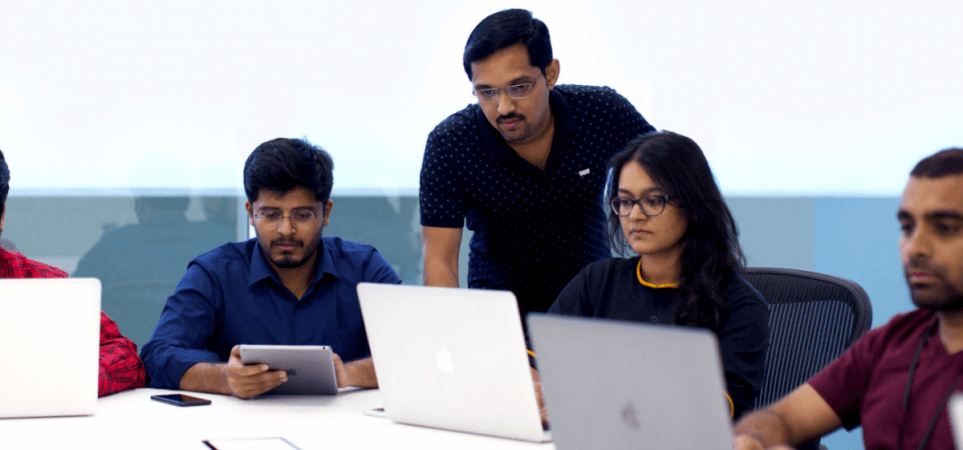 Apple App Accelerator began operation in Bengaluru, Karnataka, India, in late March 2017. Since then, many amateur app developers have sought the help of the experts there and came up with interesting apps.
The interesting thing about the Apple App Accelerator is that it is open to all; it doesn't matter if you are a fourth grader or retired personnel – if you have the passion and a good app idea, Apple engineers will help you reach the next level.
Apple hosts weekly meets where the experts, called as the Apple Technology Evangelists, will guide developers on the best practices of app designing and also refine their skills to create quality iOS apps that work flawlessly on Apple devices.
In addition to one-on-one expert consultation service, Apple offers them the best of the iOS tools, including AR Kits, and also guides them on resource-rich Swift language, the best coding language to make not just iOS apps, but also for Apple Watch and Apple TV.
The participant developers at the presentation meeting held recently were unanimous in their appreciation for the technical expert consultation and the tools offered at the Apple App Accelerator.
It has to be noted that Apple is offering all these services absolutely free of cost to all app developers. Overwhelmed by the response, the Cupertino-based company is going a step further with plans to start "Business and Marketing" session this summer to help developers monetize their app.
International Business Times India met some of the budding developers whom Apple has taken under its wings at its Bengaluru office.
Raja Vijayaraman, who used to work as visual effects engineer in top blockbuster movies such as Rajinikanth-starer Robot, left the high paying job to pursue his passion to develop apps.
With the help of Apple engineers, Vijayaraman was able to develop a cool iOS calculator app Calzy 3. It has several nifty features including "Memory Area" – where users can store multiple numerical values and reuse it across multiple calculating sessions with a simple drag and drop interaction. Along with calculation history, it has a unique bookmarking feature where users can save any calculation with date and title for future reference.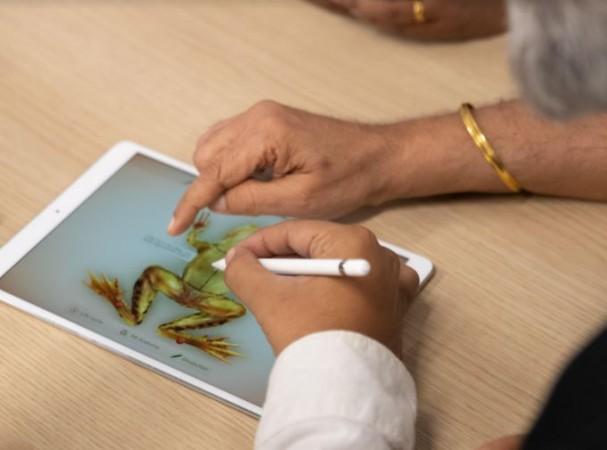 Another success story of Apple App Accelerator is Ahmedabad-based education app company, Designmate. The company has a history of more than 30 years and employs several differently abled persons. But, its recent app Froggipedia was developed by 8 members, of whom 6 are differently abled.
With the help of Apple experts and AR (Augmented Reality) Kit, they were able to make the feature-rich Froggipedia app. It works seamlessly on iPad and iPhone.
Froggipedia's interface is very user-friendly, intuitive. With help of Apple Pencil (finger touch also supported), users can do a dissection of a frog with detailed information of body parts. The AR feature of the Froggipedia gives the most realistic form of education with lively interactive features, which makes it easy for children to understand.
Another infotainment app, which was demoed at the App Accelerator was the Science and Learning app developed by Prof. Sudhakar Agarkar and his son Swapnil Agarkar of Sahi Labs.
Prof Agarkar is a former faculty at Homi Bhabha Centre for Science Education (HBCSE), a national center of the Tata Institute of Fundamental Research (TIFR) for science and mathematics education. Both were able to develop the Science and Learning application which features several fun experiments related to physics, chemistry, and biology. But, they needed some help in making the app more interactive.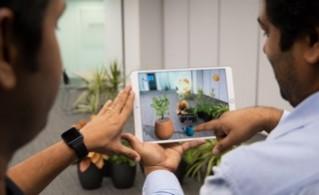 Thanks to Apple ARKit and expert feedback, they were able to make their app more realistic as possible and I was quite impressed with it, during the demo.
"The most important suggestion given by accelerator was segmentation of long activities. The segmentation of activity enables the learners to switch between different sections as and when they want. With the Apple App Accelerator program's help we are now planning to internationalize the app," Swapnil Agarkar said to IBTimes India.
Budding developer Ashwat Prasanna, a 10-year-old genius from Bengaluru, developed the Quickvert app. It basically converts close to 110 scientific units from metric to imperial and vice versa.
The fourth grader has a good knowledge of coding but needed some help to make the app fully functional. He applied for the one-on-one session with Apple experts at the App Accelerator and within a week, the app was fully equipped.
His mother Prasanna was very appreciative of the patience of the Apple experts in teaching Ashwat the various intricacies of debugging and creating a well-structured app.
Stay tuned. Follow us @IBTimesIN_Tech on Twitter for the latest news on Apple.