A Test wicketkeeper should be judged on the basis of his success against spinners and not fast bowlers, according to India's legendary stumper Syed Kirmani.
Kirmani, who kept wickets to India's famed spin quartet BS Chandrasekhar, EAS Prasanna, Bishan Singh Bedi and S Venkataraghavan, said it is easy to stand behind the stumps for fast bowlers.
The 67-year-old Bengalurean, in an exclusive interview with International Business Times, India, declared that the trio of Chandrasekhar, Prasanna and Bedi are the best spinners till date and nobody came close to their "dust".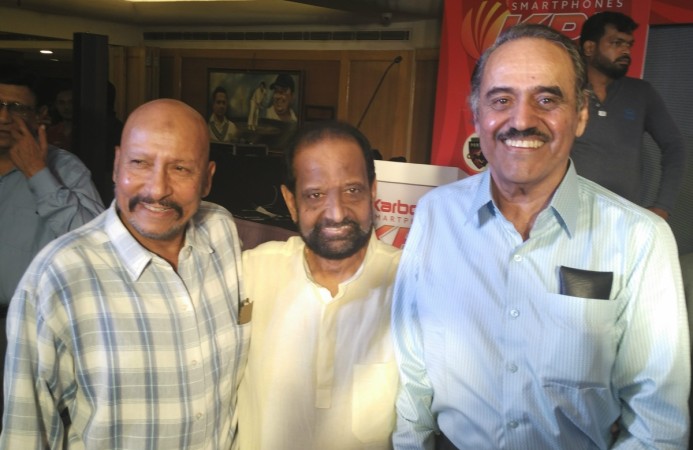 "Any Tom, Dick and Harry can keep wickets to the fastest bowler in the world," Kirmani, the 1983 World Cup winner, said with authority.
"The ability of a wicketkeeper is judged on how he keeps to the spinners. I was very fortunate to have had the best in the world – (BS) Chandrasekhar, (EAS) Prasanna and (Bishan Singh) Bedi. With due respects to the current spinners in the world, nobody has come anywhere near their dust, pardon me for saying that. Only a wicketkeeper of experience will say such a thing.
"I was fortunate to keep wickets to these legends. They were geniuses. These were the 3 guys who knew the art of spin bowling. Unfortunately they have not been inducted by (BCCI) to groom young spinners," he added.
When asked whether anybody was close to the famous trio, he replied, "(Ravichandran) Ashwin has been bowling very well now. But I don't see that art of spin bowling now."
The veteran, who played 88 Tests (160 catches, 38 stumpings) and 49 ODIs, feels the art of spin bowling is dying.
"These 3 guys (Chandrasekhar, Prasanna, and Bedi) showed us (the art of spin bowling). I have been watching cricket closely and the trends have changed. It is because of the limited overs game. Now, everything is flat (bowling). Nobody is giving air, even in Test cricket. They are used to bowling flat trajectories. The art of spin bowling, according to me, is the loop into the air. It is the flight in the air that confuses the batsman whether to play him forward or back.
"The art of spin bowling is to drag the batsman out of the crease, which Prasanna and Bedi had. And of course there is nobody to match Chandrasekhar. He has been the fastest spinner in the world and a freak. Nobody can match him. It is due to him that I improved my wicketkeeping. I was fortunate to keep to them. I learnt a great deal from these legends. I had to rise to their standards. They gave me my wicketkeeping standards," he explained.
Kirmani praised India's Test stumper Wriddhiman Saha and agreed he is the best in the country.
"For sure (he is the best wicketkeeper in India in Tests). He has shown a lot of consistency. There is a lot competition between Saha, Dinesh Karthik, Parthiv Patel and Naman Ojha. Saha has been showing tremendous form behind the stumps and also in front of the wickets. I have seen him take some brilliant catches on turning tracks. He has got good reflexes, he comes right behind the ball and he has shown great promise. He will go a long way," he said.
Chandrasekhar took 242 wickets in 58 Tests while Bedi had 262 scalps from 67 Tests. Prasanna claimed 189 victims in 49 Tests.