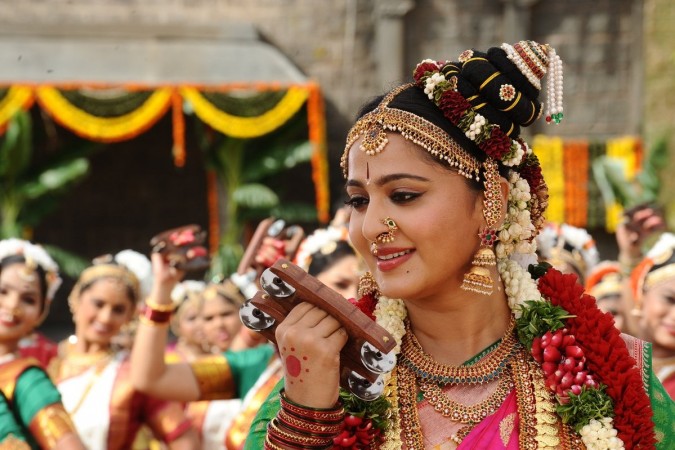 Noted scriptwriter Kona Venkat is set to make a comeback with another horror thriller movie and has revealed that he has cast some Hollywood actors to star alongside Baahubali actress Anushka Shetty.
Kona Venkat had started his career as a scriptwriter and having tasted success, he went on to become a producer with Anjali's 2014 horror comedy film Geethanjali. Later, he bankrolled movies like Shankarabharanam (2015), Abhinetri (2016), Sahasam Swasaga Sagipo (2016) and Ninnu Kori (2017). Two among these films are horror films and he is gearing up to do his third film in the same genre.
In a statement, Kona Venkat revealed that it is going to be the first Telugu crossover film for Anushka Shetty. "This is going to be the first Telugu crossover film and most of the shooting is going to take place in the US. It's a horror thriller and Anushka is playing the lead and we roped in a few Hollywood actors," Deccan Chronicle quoted the filmmaker as saying.
Kona Venkat admitted that the movie will feature some Hollywood actors, but declined to reveal their names. "It all happened because of Baahubali. When we told them that Anushka, who acted in Baahubali is playing the lead, they were all eager to work with her. They had all watched Baahubali and they know Anushka from the film, hence the eagerness to act with her," he said.
Kona Venkat had announced this untitled project on the birthday of Anushka Shetty. He released her look in the film on Twitter on December 25. It has gone viral on the social media and generated a lot of curiosity among her fans, who can waiting see first look from the movie.
Anushka Shetty, who had put on weight for one of her projects, looks slim in the picture released by Kona Venkat. The sources close to the actress claim that she has spent a lot of time at Viva Mayr clinic in Austria to reduce her weight.