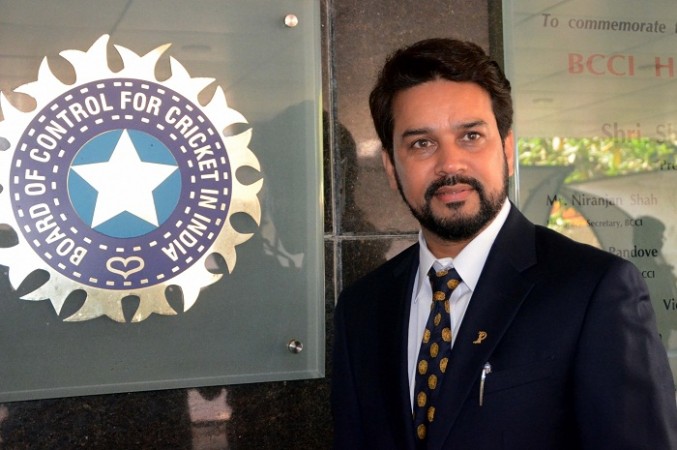 The Board of Control for Cricket in India (BCCI) may have accidentally attracted the wrath of the Lodha Panel as their Special General Meeting (SGM), scheduled to take place in Mumbai, came to a premature end on Friday. The Justice RM Lodha-led panel had asked the cricket board to implement the first stage of their recommendations passed by the Supreme Court, latest by September 30.
Now with the meeting postponed to Saturday and the deadline missed, it remains to be seen how the Lodha Panel reacts to the development.
A conclusive judgement was expected to arrive from the BCCI SGM on the day. They had set the agenda to "consider directions of Justice (Retd) Lodha Committee in connection with the formal adoption of the new Memorandum of Association and Rules for the BCCI".
However, the SGM was adjourned as some members, who did not have the necessary authorisation from their state associations to attend the meeting, turned up for the SGM.
The Supreme Court, just days back, hit out at the BCCI yet again, asking them to "fall in line" or they would be made to fall in line. "BCCI thinks it is law unto itself," Chief Justice of India (CJI) TS Thakur was quoted as saying by The Indian Express after the Lodha Panel submitted their report to the apex court. "We know how to get our orders implemented. BCCI thinks it is the lord. You better fall in line or we will make you fall in line. The conduct of the BCCI is in poor taste."
The Lodha Panel, on Wednesday, had demanded from the Supreme Court that top officials of the BCCI, including president Anurag Thakur, be punished as they are not keen on implementing the reforms. The Lodha Panel also demanded an urgent hearing on the matter.
They have set two deadlines for the BCCI -- September 30 to make constitutional changes and December 15 for the Board to form a nine-member Apex committee, which replaces the working committee.