Yet another foreign car maker is reportedly planning to put an Indian to lead its operation in India. Latest to join the trend is American car maker Ford and Anurag Mehrotra, current Executive Director, marketing, sales and service of the firm is set to take the helm.
Also read: Ford India confirms export of EcoSport to North America despite Trump's ultimatum
Ford India has been scouting for an MD after previous head Nigel Harris moved to China as president of Changan Ford, in 2016 reports ET Auto. Mehrotra was overseeing the responsibilities of managing director, in addition to his current job in Ford India.
Mehrotra's appointment will come in line with the new trend of foreign carmaker appointing Indians to lead the local operations. German luxury car maker BMW recently appointed Vikram Pawah, former Harley-Davidson India head to lead India operation. Fellow German carmaker Audi has also appointed Indian origin Rahil Ansari as head of Indian operations.
Sharad Agarwal is the head of Lamborghini India operations while Rohit Suri is spearheading Jaguar Land Rover India operations. Skoda Auto India head Sudhir Rao just resigned from his position, while another India is expected to succeed him. In addition, Pavan Shetty is leading Porsche India operations and Sumit Sawhney is the key person behind Renault India. Maruti Suzuki, Hyundai, Mercedes-Benz, Nissan and Toyota are some of the car makers still leading by foreign nationals in India.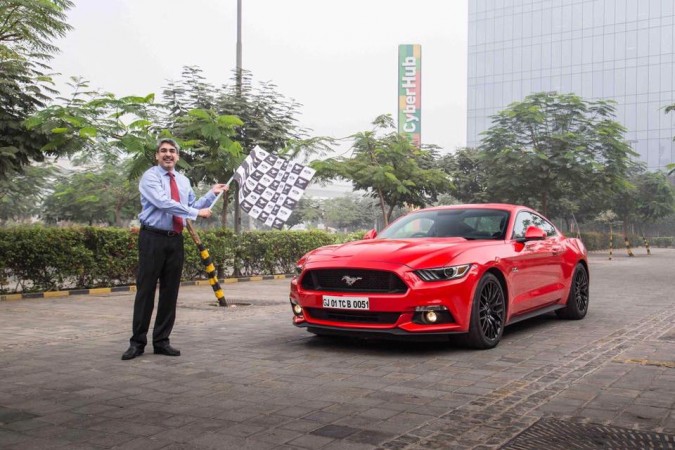 Anurag previously served as vice president, Sales at Ford India and was responsible for looking after Ford's sales network in India. Earlier, he also served as the vice president marketing at the company. Before joining Ford India, Anurag was vice president, corporate marketing at WNS Global Services, a business process outsourcing company, where he was responsible for lead generation and brand building in North America and Europe.
Before WNS, he worked as vice president with Accenture India where he was responsible for marketing and communication for Accenture's delivery centres for Technology and the India consulting business. Anurag has a degree in Electronics Engineering and a diploma in marketing management.