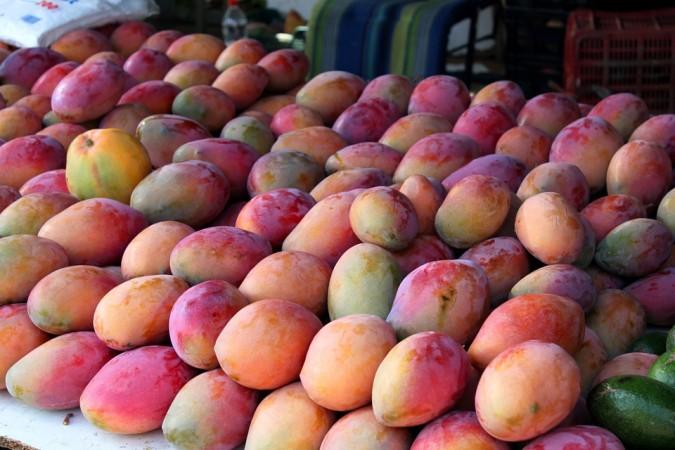 A mango developed by researchers at Nare-suan University in Phitsanulok, northern Thailand, can apparently reduce the risk of some forms of cancer in people.
ALSO READ: THIS is how dog walking impacts your health
The project was financed by the Thailand Research Fund under the Royal Golden Jubilee PhD Programme, and its groundbreaking results were revealed this week.
This newly-developed anti-cancer fruit is called "Mahachanok mango," and contains two antioxidants — anthocyanin and carotenoid, explained Faculty of Agriculture, Natural Resources and Environment lecturer Asst Prof Dr Peerasak Chaiprasart.
ALSO READ: Pear-shaped women are less prone to heart ailments and diabetes: Top things to know
Anthocyanin yields water-soluble vacuolar pigments which are red, blue or purple in colour and slow the process of cell degeneration. It also lowers the risk of heart ailments and strokes, and terminates pathogenic microbes present in the gastrointestinal system.
Carotenoids are organic pigments which are produced by plants and algae. Found in yellow, red and orange fruits and veggies, these help reduce the risks of various cancers, boost immunity and also enhance eye health by keeping cataracts and age-related macular degeneration in the retina at bay.
ALSO READ: 30-year-old woman's arms reattached by doctors after French Alps train accident
The Mahachanok mango is described as a hybrid of Thai Nang Klang Wan mangoes and Australian Sunset mangoes, due to which it possesses a red-purple or yellow-red skin when ripe, according to Dr Peerasak.
The Vitamin C, glucose, fructose, sucrose and carotenoid present in the mango could be triggered by introducing methyl jasmonate to pre-harvest mangoes, the researchers found.
Methyl jasmonate along with ethephon — a plant growth regulator — led to an increase of 50 percent in the carotenoid level. They were also found to be safe and didn't leave behind any residue.
The work on this project will be continued by the university, Dr Peerasak revealed. Farmers will be able to grow these anti-cancer mangoes even after April-June, when the mango season ends. This will result in greater production of the fruit.
ALSO READ: Mother refuses to breastfeed "alien" baby born in Bihar, India [VIDEO]
They have also devised a roll-on that they claim will help women remove armpit hair while working as a deodorant.
Assistant Prof Kornkanok Ingkaninant said an extract known as Waan-Ma-Haa-Mek (Curcuma aeruginosa Roxb) was discovered by her team — developed in the university's Herb Tech research centre. They thenn used this extract to produce the roll-on application for women.
Clinical tests were conducted on 30 volunteers for four weeks on the deo-cum-hair-removal roll-on, and the results have shown that the product works. The researchers secured a patent for it and passed the technology to Siam Nawat Co last year.