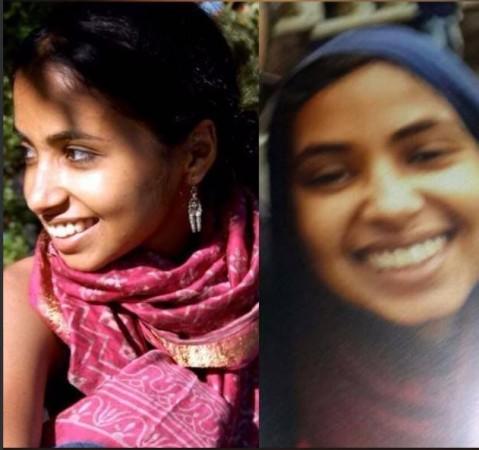 Anthropologist Atreyee Majumder, who had gone missing from Bengaluru April 4, has been found.
She has reportedly been staying at a hotel in Bengaluru and the hotel staff informed the police about Atreyee's whereabouts, reported the News Minute. The hotel staff is said to have recognized her from the social media posts put up by her near and dear ones.
Atreyee's friends and family had been trying to trace her with the help of a Google spreadsheet. The 35-year-old was said to be missing from her home in Bellandur, a busy locality in the IT city since April 4.
She had returned to the city from Toronto—where she is pursuing a postdoctoral fellowship—the same day.
Atreyee's father Biplab Majumder filed a complaint April 5, in which he said that she had left home around 9pm and has since then neither returned nor called them.
"She landed in the city from Toronto on April 4. After reaching home, she went directly to her room and slept. At 9pm, she stepped out with a purse (she wasn't carrying her mobile)," the Times of India quoted Biplab as saying.
Atreyee had also gone incommunicado in Toronto and her parents reportedly hadn't been able to get in touch with her April 3. However, she called her parents April 4 and told them that she had landed in New Delhi. Her parents asked her to fly to Bengaluru immediately and received her at the airport and brought her home.
Police officials investigating the disappearance of Atreyee, said that she left home April 4 and stayed at the Novotel hotel in Marthahalli that night. The anthropologist was said to have moved to Marriot hotel in Bellandur April 5. However, as per the CCTV footage, she checked out April 6 and hasn't been seen since.
"She stayed at Novotel hotel on April 4 and her last known location was at the Marriot hotel where CCTV footage shows she checked out on April 6. It also showed that she was alone and no one was with her," Sadiq Pasha, the inspector at Marthahalli police station, told the News Minute.
The police also checked her call records as well as the messages Atreyee sent and received.
Concerned friends and family members launched a massive hunt for Atreyee and created a Google spreadsheet, shared on social media, to track her down.
Atreyee is an Andrew W Mellon Fellow at the Jackman Humanities Institute, University of Toronto. She has a PhD in Anthropology from Yale University in 2014, and has also taught at the School of Development at Azim Premji University, Bangalore between 2014 and 2016.
Here's how you can help find Atreyee
A Google spreadsheet was shared online, where anyone who wants to help find Atreyee can log in and share details. As per the document, several hospitals, parks, malls, and railway stations have been checked and people have been pulling all stops to track her down.
Pamphlets are also being distributed with details and description.
The message on social media read: "Dr Atreyee Majumder, Ph.D., (35) has been missing since she was seen last at the Marriott at Bellandur in Bengaluru on April 6. She is short (5 feet 0 inch) and thin, and speaks English, Hindi, and Bengali. If you see her, please call 9448290990 or 9845261515."