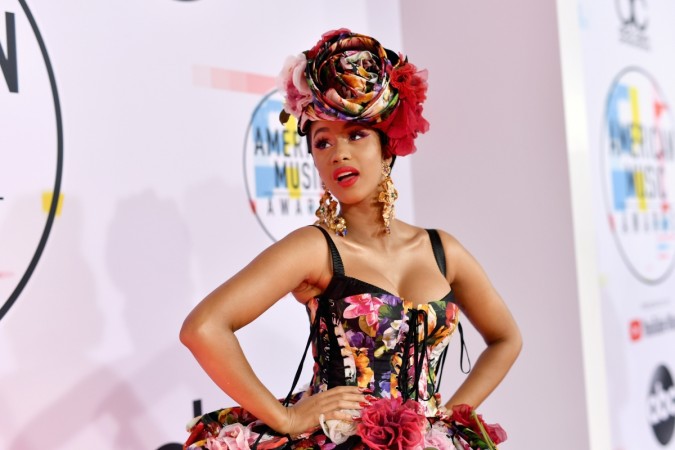 The question on everybody's mind right now is whether Cardi B is pregnant for the second time or not. The 26-year-old rapper caused quite a stir online when she asked fans for their opinion if she was pregnant once more.
It's been barely three months since Cardi welcomed her first bundle of joy, Kulture and the new mom took to Twitter to ask her fans what they thought if she was going to have baby number 2. However, in a report by Hollywood Life, a source close to Cardi has revealed, "Cardi loves being a mom and wants to have more kids eventually, but she's definitely not pregnant right now."
"She's loving everything about this baby and might have another baby again soon, but not right now. She has worked hard to slim down and is loving being very thin. She's lost all of the baby weight and is even a size smaller than before giving birth. In fact, she's never been thinner!"
Reportedly, apart from loving her beautiful body, Cardi B loves spending time with husband Offset in a rather intimate way. "Cardi loves practicing baby making with Offset and she has no doubts that they will have more kids but she wasn't serious with her tweet," another source close to Cardi told the outlet.
"She's not pregnant and she's not planning to get pregnant right away. Kulture keeps her so busy and she's got so much going with her career, now is not the time. Cardi was just playing with that tweet, it was just her having fun with her fans, that's all."
Cardi, who recently turned a year older, made headlines when she shared her special birthday wish online. She took to Instagram to post a video thanking fans 'for the love' they sent her way on her special day. Cardi B also took everyone by surprise by declaring in her video how badly she wants to have sex with her husband Offset, "[I want] my husband to f*** me in 30 different positions. I want [him] to flex me like a New York pretzel!"
Cardi also received a grey Lamborghini from Offset as an early birthday present.