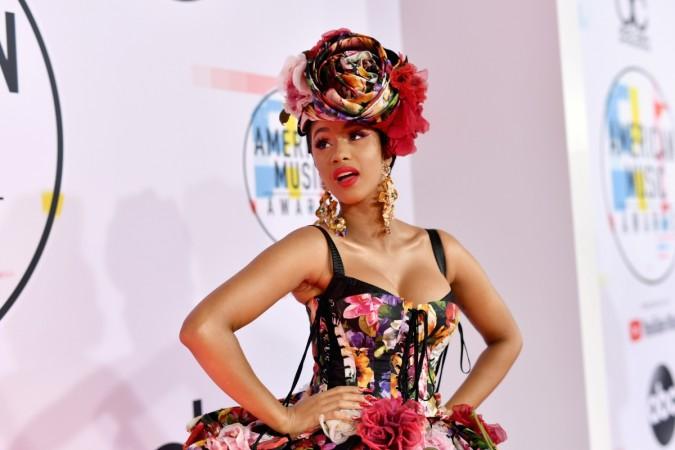 Cardi B has reportedly kept daughter Kulture's photos private because she wants to protect her baby girl from all the negative comments from social media users.
Cardi welcomed Kulture in July and since then has only shown the world small glimpses of her baby like her hands, feet and lips. In these four months, Cardi has not uploaded a single picture of Kulture because she doesn't want anyone talking about her baby's looks based on skin colour and other factors.
Erika La' Pearl, Cardi's make-up artist told HollywoodLife, "The reason she didn't want to show her baby is because there are negative people on Instagram and a lot of negative people on social media. She doesn't want anyone talking about her baby because she's very protective."
Recently the paparazzi clicked pictures of Kulture with her mum on the balcony after which it's less likely that the rapper will share her baby's pictures anymore. "She sees comments on social media with people talking about how dark her baby is, or she's not cute," Erika said.
"She actually wanted to show her baby, but after that happened, I highly doubt she's going to show her off anytime soon. Cardi is always reading those comments, and it affects her."
Ericka has been around baby Kulture and claims that she's damn cute! "That baby is adorable," she told the media outlet.
Cardi's protective mother nature can be understood as celebrities like Khloe Kardashian and Kim Kardashian recently faced a lot of negative comments about their daughters. Khloe's baby girl True was made fun of her skin colour on social media. So the 'Be Careful' singer's reluctance to share her baby's photo is totally understandable.