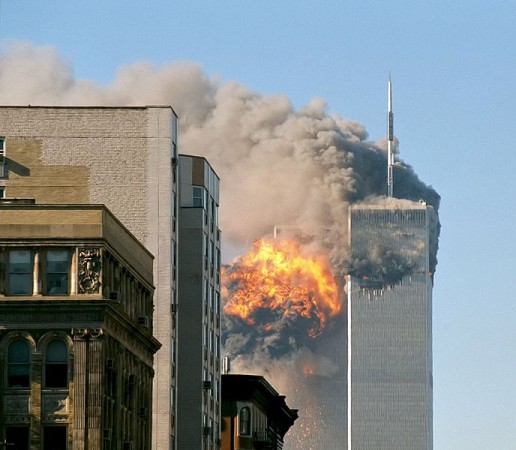 US officials have expressed fears of another 9/11-style attack, after intelligence agencies recently issued warnings that nearly a dozen commercial jetliners that went missing last month in Libya, could be used to launch a major attack this year on the anniversary of the 2001 attack that claimed thousands of lives.
The Islamic militia in Libya took control of those airplanes, instilling fear among US intelligence who reportedly shared the reports of the stolen jets with the Obama administration over the past two weeks, issuing a warning that one of the aircraft could be used in an attack sometime around the anniversary of the 11 September, 2001 terrorist attacks.
"There are a number of commercial airlines in Libya that are missing," one official was quoted by The Washington Free Beacon.
"We found out on September 11 what can happen with hijacked planes."
Referring to the jets that went missing after militants from the so-called 'masked men brigade' (Libyan Dawn) group overran Tripoli's international airport on 23 August; the official noted that the missing jets were a serious threat and a counter-terrorism concern.
A section of the American intelligence and officials raised concerns about an "imminent" 9/11/14 attack after Libyan terrorist supposedly posted pictures of themselves online posing with some of the aeroplanes taken from Tripoli airport last month, the Daily Mail reports.
There has been a palpable sense of consternation among US officials for some time about the deteriorating situation in Libya, which was controlled by dictator Muammar Gaddaffi until he was killed in October 2011.
It may also be noted that September 11 not only marks the anniversary of the 2001 attack at the World Trade Center but it will also be the second anniversary of a raid on the US Ambassador's compound in Benghazi, Libya which killed four Americans including US Ambassador Christopher Stevens.
Ansar al-Shariah, the group that Washington says is responsible for the attack, has also seized part of the country's capital and is also closely associated to terrorists from the ISIS – the group which has lately posed the greatest threat to American, according to Pentagon.
The new fears also come just days after a new conspiracy theory dubbed as "9/11/14" surfaced with speculations that the missing Malaysian airlines Jet MH370 could also be employed as a weapon by the Islamic State militants in order to launch a major attack in American soil on the anniversary of the 9/11 incident.
Officials are however, not sure if the threat of an attack that stems from the missing Libyan airplanes looms large in the American soil or somewhere across North Africa.