Two major leaks rocked Hollywood on Wednesday. First, Game of Thrones' new episode was aired by mistake by HBO Spain and found its way online. And second, Anne Hathaway's intimate photos were hacked and shared online.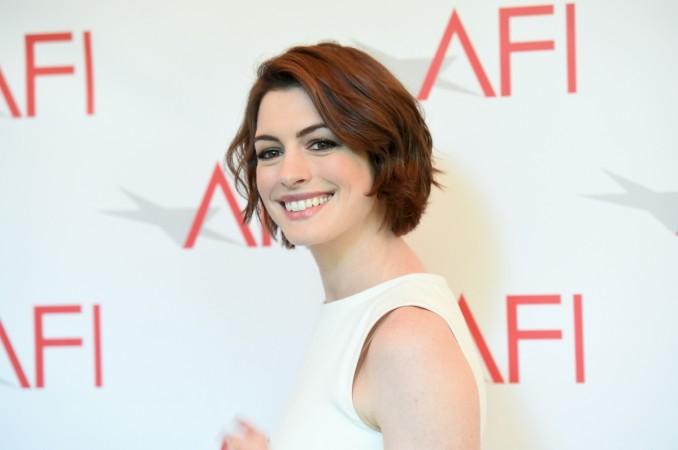 The Oscar-winning actress has been trending on Twitter and it is not for a good reason. According to a fan tweets, Hathaway is reportedly the latest victim to join the long list of celebs nude photos leak scandal.
Also Read: Wonder Woman Gal Gadot X-rated photos leaked online by Celeb Jihad?
Hathaway's privacy has been reported attacked and hackers decided to put out her intimate photos online. Hindustan Times reports that links to her nude photos were posted on Tumblr, Reddit and other social media platforms.
One of the pictures features the actress nude in a bathroom with her assets on full display while another sees her topless, teasing the camera. It is not known yet if these are her pictures or if they are morphed.
Though the confirmation is awaited, fans of the 27 Dresses star are urging everyone to not give in and download the images. Tweeting out in her support, fans request the world not to support the hack by not downloading the images.
Unfortunately, Hathaway joins the like of Miley Cyrus, Selena Gomez, Demi Lovato and others whose privacy was attacked this year. While most celebrity photos were shared online on the notorious website Celeb Jihad, Hathaway's photos are being circulated on social media platforms.
Hathaway has been away from the spotlight for some time now. The actress has been making headlines only courtesy her upcoming Barbie movie. After Amy Schumer opted out of the film citing unavailability of dates as the reason, Hathaway decided to doll up for the movie.