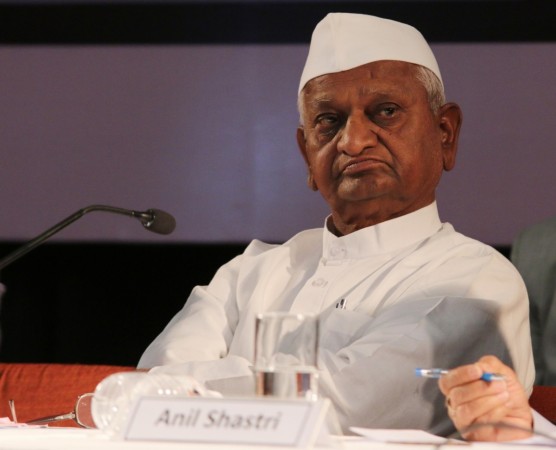 Anti-corruption crusader Anna Hazare praised the government on Friday for its "bold and revolutionary" move to demonetise currency notes of Rs 500 and Rs 1,000 to fight the menace of black money in the country.
"This revolutionary step will curb black money, corruption and terrorism (funding) to a large extent... The previous governments never showed the will to crackdown on black money. The present dispensation has taken a bold step and this will strengthen the democracy," Hazare told the Press Trust of India (PTI).
Hazare added that the government must now focus on cleaning up the election process in the country as there are a lot of "discrepancies" as far as funding of the political parties is concerned. He accused political parties of accepting huge cash donations for elections, but furnish receipts (for amounts below Rs 20,000) against donors so that they can escape from the Income Tax officials and the RTI.
"Now the government should accept the challenge to eliminate black money from the poll process and politics as well by bringing in large electoral reforms...It is time the government ensures transparency in the poll process to make it more credible," Hazare said.