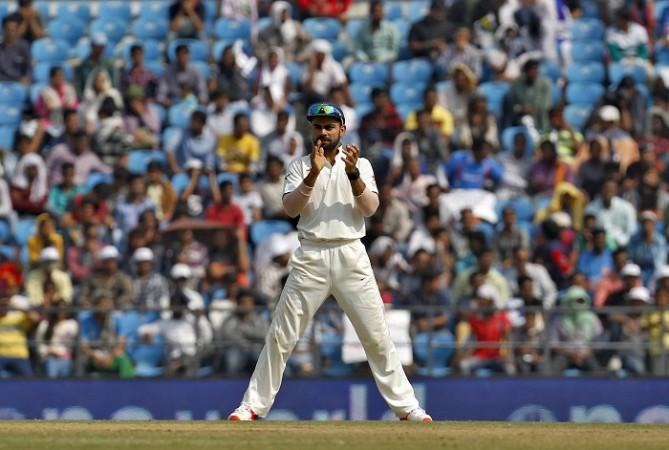 After the appointment of Anil Kumble as India coach, past and present cricketers have reacted positively to the news in the last couple of days. Kumble's first major test will lie in the upcoming tour of West Indies, which comprises four Test matches, and former Australia captain Ian Chappell wants the new coach to allow Virat Kohli to lead the team in an aggressive manner.
Kohli has been one of the best players for India in recent times, and has brought a certain mindset among his players after taking over the captaincy from MS Dhoni in the Test format. It is such attitude that helped India defeat Sri Lanka and South Africa in Test series last year, which was a huge achievement.
Chappell admires Kumble for being a fierce competitor, and with Kohli by his side, things will be easier provided the coach does not tone down the Delhi batsman from his natural instincts.
"He (Kumble) was a magnificent cricketer; an opponent to be admired. He was the fiercest of competitors but I never once saw him do anything untoward on the field that would tarnish either his or the game's reputation," Chappell wrote in a column for ESPN Cricinfo.
"If he can instil that same desire in the Indian team - and he already has a Test captain with similar competitive urges - the side will benefit. However, this will only happen if he encourages Virat Kohli's aggressive captaincy instincts - much as Ravi Shastri did - rather than trying to tone down his enthusiasm for chasing victory."
Many were caught off-guard when Kumble threw his hat in the ring for the prestigious job when he did not have much coaching experience. However, he had been a mentor for Royal Challengers Bangalore and Mumbai Indians in the IPL. Shastri was hot favourite for the job until Kumble applied.
Kumble has only been given a year contract, and his performance as the coach will be assessed, after which the BCCI may take further call.
"Kumble's appointment is initially for one year. This is probably desirable for both parties, as the BCCI can evaluate after one year and that's about the length of the honeymoon for a former star player," Chappell said.