Angelina Jolie is currently busy with the promotional activities of her new film First They Killed My Father. It is based on a memoir of human rights activist Long Ung, who is a close friend of the actress.
The movie is being made for Netflix and has captured the attention of social media users for all the wrong reasons. During an interview with Vanity Fair, the mother of six shared some details about the casting methods she used for her latest flick.
The Maleficent star revealed that she looked for children with hardships at slum schools, orphanages and circuses to portray the lead character. "In order to find their lead, to play young Loung Ung, the casting directors set up a game, rather disturbing in its realism," stated the article.
Also read Angelina Jolie and Brad Pitt getting back into dating game?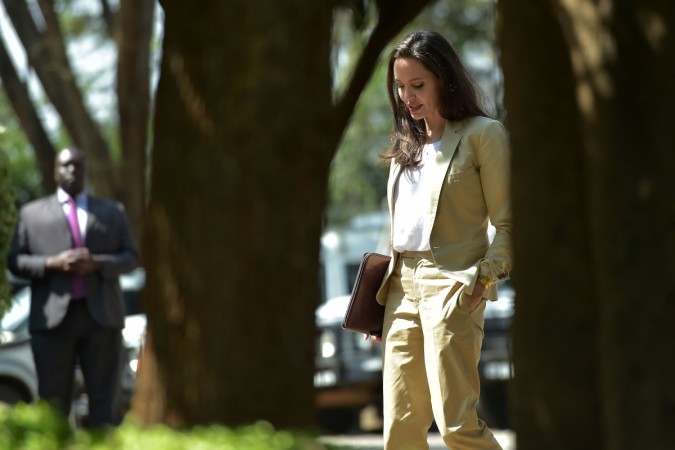 The casting directors kept some money on the table and asked the children to come up with a reason for them to have that money and snatch it. Then the director pretended to catch the child and the kid was asked to come with a lie.
"Srey Moch [the girl ultimately chosen for the part] was the only child that stared at the money for a very, very long time. When she was forced to give it back, she became overwhelmed with emotion. All these different things came flooding back. When she was asked later what the money was for, she said her grandfather had died, and they didn't have enough money for a nice funeral," Jolie said in the interview.
Many of the social media users were not pleased to read the description. They started criticising the filmmaker over the Cambodian orphan and playing "cruel" casting game.
Check out some of the tweets below:
Why in the HELL were Angelina Jolie and Co traumatizing poor cambodian children for "casting"? How is this applause worthy? https://t.co/79XYK1eRXK

— Shanelle Little (@ShanelleLittle) July 26, 2017
I've previously held the minority opinion that Jolie is quite good, smart and careful re Cambodia, but...well...this whole article is a mess

— Harriet Fitch Little (@HarrietFL) July 27, 2017