It seems like Angelina Jolie regrets letting Brad Pitt go, according to some tabloids. After claims that Jolie has resorted to bizarre spiritual activities to win back Pitt, new reports suggest that the actress has been sporting a ring Pitt gifted her when they were together to win him back.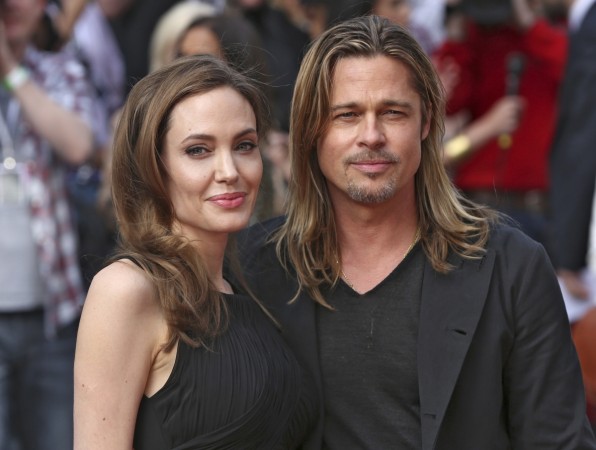 A report published by National Enquirer claims that Jolie wore a ring to the Telluride Film Festival to attract his attention and signalling him that she is ready to reignite the spark.
Also Read: Angelina Jolie describes split with Brad Pitt as 'painful'
"Angie hoped Brad would see the photos [of her] and be moved by it. The ring is very special to both of them," a source claimed to the website. She is said to have "purposely" wore the ring to the event in a "desperate" attempt to win him back.
The tabloid also goes on to claim that she knows she cannot raise the kids herself while taking care of her health. "She's tried to raise six kids on her own while managing her career and health. Now, she knows she can't do it without Brad. She's praying that this romantic symbol can bring them back together," the insider claims.
While the claims suggest that the actress is trying every trick in the book to win her estranged husband back, Gossip Cop busts those claims and clarifies that Jolie is not attempting anything of this sorts.
"As improbable as the claims are, we checked with a source close to the actress who tells us the outlet's latest report is simply "nonsense." Jolie, who attended the premiere of her new Netflix film First They Killed My Father at the 2017 Telluride Film Festival earlier this month, did not purposely wear a ring given to her by Pitt, hoping he would see the photos and be so incredibly moved to take her back. It's all lies," the site clarifies.
Fans are still hoping that the couple calls off their divorce and mend things soon. As of now, Jolie is enjoying the critical recognition she is earning for her recent Netflix original directorial venture.