Angelina Jolie and Brad Pitt reunion is something Brangelina fans are desperately waiting to hear. They could be excited hearing the actress describe her break up with the Allied star as a painful experience.
The mother of six recently revealed that it was really difficult to move forward in life after her devastating split with the 53-year-old actor a year ago. According to her, the children suffered a lot and they are still adjusting to the situation.
"None of it's easy. It's very, very difficult, a very painful situation, and I just want my family healthy," the Maleficent star said during an interview with The New York Times, adding, "They're getting better."
Also read Has Jennifer Aniston forgiven Brad Pitt for choosing Angelina Jolie?
The 42-year-old filmmaker and humanitarian also admitted that it was not easy to make a decision about buying a new house. After spending nine months at a rental with her kids, she started looking for a new place to stay. The actress described her new home as a "happy and light" place with "lot of moments."
"It took me a few months to realize that I was really going to have to do it. That there was going to have to be another base regardless of everything. That there was going to have to be a home. Another home," Jolie added.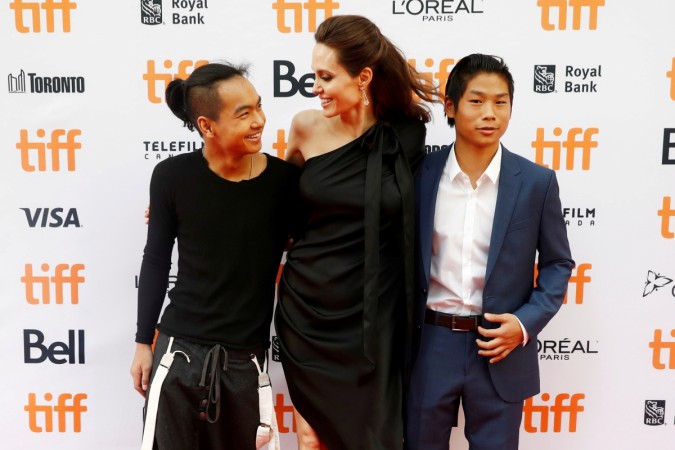 Regardless of all the challenges she had to face after she called it quits with Pitt, there is something that still helps the actress to be happy and move forward in life – her six children. "They really help me so much. We're really such a unit. They're the best friends I've ever had. Nobody in my life has ever stood by me more," she said.
The last sentence by Jolie raises many eyebrows about the 12 years of her life she spent with Pitt. Was she not happy with him?