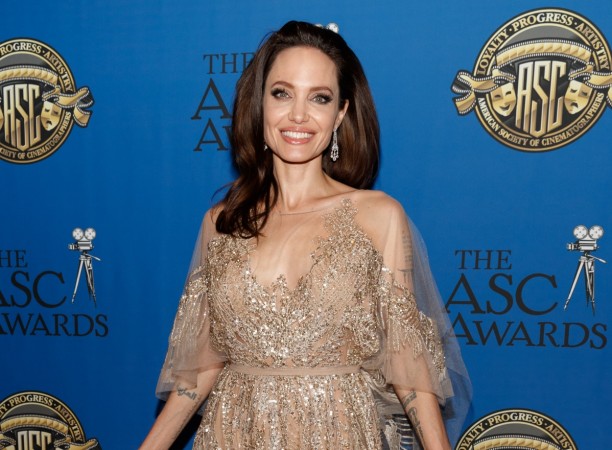 Angelina Jolie is close to her children, and she has over the years tried her best to balance work and her time with family. Following the split from Brad Pitt, Jolie is working doubly hard to not make her kids – Shiloh, Maddox, Vivienne, Zahara, Pax and Knox– feel any less loved.
Like for any mother, her children's opinion matters to Jolie. Speaking to InStyle magazine, the 42-year-old hinted that they influence her lifestyle choices, so much so that she did not change her perfume because her children got upset.
In a style talk with the actress, the publication asked if Jolie wore any fragrance. Her response revealed her bond with her six children.
"I wear Mon Guerlain. Before that I wore a different scent that was very random, but it had similar notes. As I was making this decision [to be the face of Mon Guerlain], I tested it with the kids. They recognized enough of it, and they liked it," she explained adding, "[When I've tried] on a perfume just for fun, my children have gotten upset. [They'd say,] "It doesn't smell like you."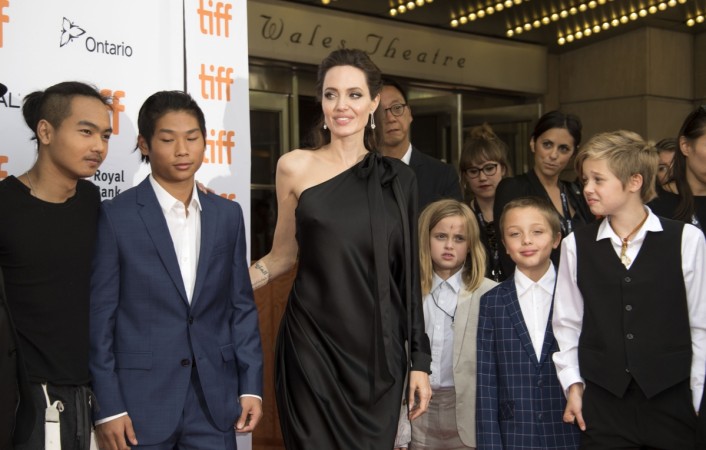 That's not the only scoop she shared about her children. In the interview, she brought up her 13-year-old daughter Zahara and revealed that the teenager is in a sweet phase, the kind of phase that Jolie never had.
"[I] was a bit of a tomboy. And then I was a bit of a punk. I've never gone to a girlfriend's house and played makeup. I'm not one of those women who say, "Hey, let's have a night and do each other's hair." I've never been that, but I find that really sweet. I buy a lot, especially for Z [Zahara]. She went through a period of trying different things, but she's pretty natural," she said.
Recalling one such stay over, the actress said, "I remember she had a girlfriend over one night, and they said they were going to do dress-up and did I have any makeup? I gave them my makeup, but I wear one color red, and I have black eyeliner and mascara—I have the most boring makeup kit. And my daughter and I are different shades of brown. I now have a backup kit in case anybody wants to play."
Jolie became the face of Mon Guerlain Eau de Parfum Florale earlier this year and she accepts that she is aging and is glad that it is happening.
"I also see myself aging, and I love it because it means I'm alive—I'm living and getting older. Don't love having a random dark spot from a pregnancy, sure. I see my flaws. But what I see that I like isn't about a structure or an appearance. It's more that I see my family in my face. I see my age," she said.